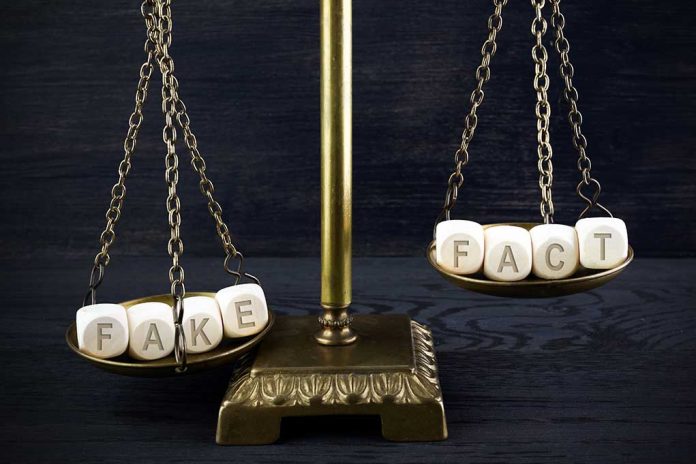 (USNewsBreak.com) – The movement to defund the police took off after the 2020 death of George Floyd. In the aftermath of the event, many spoke out about removing funding from law enforcement and giving it to other projects, such as social services. The most outspoken voices were all Liberal, but the White House is now trying to turn the tables by saying Republicans have been the ones trying to strip officers of funding.
Press Secretary Jen Psaki and senior advisor to the President Cedric Richmond both made comments based on the logic that the GOP vote against this year's coronavirus relief bill was equal to defunding law enforcement. They explained the bill contained $350 billion in funding for state and local governments, which could be used to finance the police.
On July 7, 2021, the Washington Post fact checked the Biden Administration's comments and awarded them three out of four Pinocchios for false claims.
Washington Post gives White House just 'Three Pinocchios' for claiming Republicans are defunding policehttps://t.co/QerElkBWQP

— Craig A Wright (@Philometis) July 7, 2021
WaPo explains the bill gave extra money and did not remove any current funding. Furthermore, no part of the bill specifically designated money to go to law enforcement.
Not only were the claims coming from the Biden Administration a complete distortion of the truth, but they also ignored over a year of calls to defund them — or at least reroute funding to other areas. Five Democrats played a direct role in this situation, including Rep Ayanna Pressley (D-MA), Rep Ilhan Omar (D-MN), Rep Alexandria Ocasio-Cortez (D-NY), and even Vice President Kamala Harris when she was still a senator.
The attempt to swing this failed movement onto Conservatives was quickly rebuked. WaPo's rating made it clear nobody was buying this spin.
Copyright 2021, USNewsBreak.com