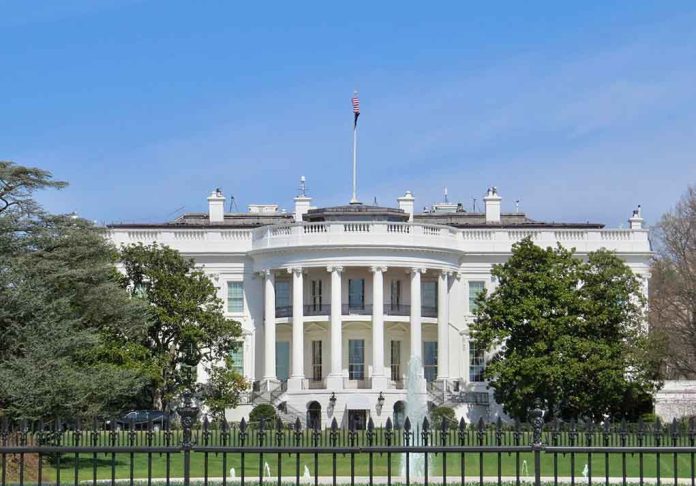 (USNewsBreak.com) – Fentanyl has been a persistent problem in the United States for years. In 2021, nearly 72,000 deaths could be attributed to the synthetic opioid, whether taken alone or mixed with another substance, according to the DEA. Additionally, Border Patrol has seized the drug in record numbers. Now, it seems the Biden Administration has laid out a plan to tackle the war on fentanyl.
White House Unveils Fentanyl Fight Plan https://t.co/0itrO2hUaP via @newsmax

— Chris 🇺🇸 (@Chris_1791) April 11, 2023
On Tuesday, April 11, the White House unveiled its related fact sheet, Strengthened Approach to Crack Down on Illicit Fentanyl Supply Chains. The report outlines the changes in drug production and trafficking over the last few years, acknowledging that cocaine and heroin once dominated the market. Now, it recognizes that "fentanyl and its analogues" are saturating the streets, and what makes it worrisome is twofold. The synthetic opioids "are easier to produce," and they're significantly stronger than heroin and cocaine, which has led to an uptick in overdose deaths.
To combat the growing trend, the White House announced a "whole-of-government" approach that involves working with global partners to help disrupt the drug trade. The fact sheet outlines four different ways the administration plans to do this:
Coordinate a global effort to "detect emerging drug threats, disrupt trafficking," working with multiple partners including the UN Commission on Narcotic Drugs.
Strengthen information sharing and coordination among law enforcement agencies and US intelligence.
Develop safeguards, including "disrupt[ing] the illicit financial activities," to protect US financial institutions from traffickers.
Work with Congress to "close legal loopholes."
The loophole is currently closed, but unless Congress acts, the Schedule 1 drug classification applying to fentanyl will expire at the end of 2024.
As a means of funding the drug programs, President Joe Biden has asked Congress to approve an additional $2.3 billion in funding over what he asked for in 2023 in the 2024 budget.
Copyright 2023, USNewsBreak.com