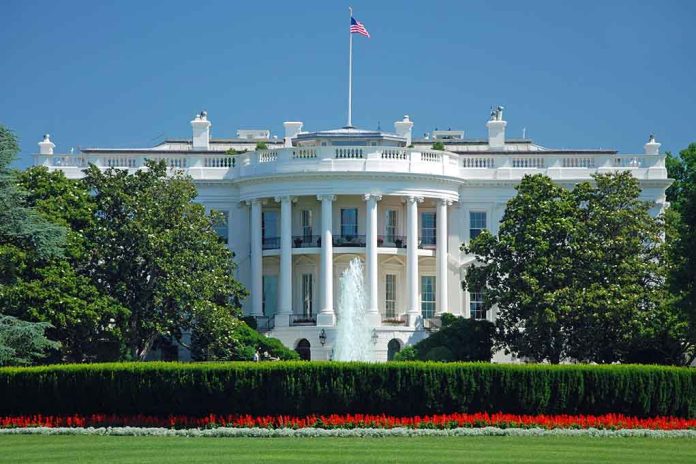 (USNewsBreak.com) – In recent months, after a mild two years, the White House has had several people walk away from prominent positions. Now, another official has decided to depart after serving in a short-term stint. Keisha Lance Bottoms announced she was leaving her role as the director of the White House Office of Public Engagement in a Twitter post.
Term ended in January 2022. I didn't take a break, planning to work hard for 6 months and relax over the summer. @WhiteHouse called again in June and I said, "I'll stay just thru midterms in November." Months later this extraordinary season soon ends. Thanks family and @POTUS.

— Keisha Lance Bottoms (@KeishaBottoms) February 27, 2023
Bottoms joined the Biden Administration in January of 2022, for what she believed would be a short venture. She had previously served as the 60th mayor of Atlanta, Georgia, from 2018 to 2022, then planned to work as a political commentator for CNN before she joined the White House. In an Instagram post, Bottoms noted that she never intended to join the Biden Administration, but she was thankful for the opportunity.
The Office of Public Engagement is a notable agency within the White House. Its staff is responsible for serving as liaisons between the Biden Administration and state and local governments to increase dialogue about the issues affecting American communities.
President Joe Biden paid tribute to Bottoms on Monday, February 27, saying in a statement that she "kept equity at the heart of [the White House's] agenda," and he "leaned on Keisha as a close advisor with exceptional instincts." Biden wished her well as she returned home to be with her family.
In the same statement, the president also revealed that Stephen Benjamin will be taking Bottom's role as the director. Benjamin, like Bottoms, also served in a mayoral role, for Columbia, South Carolina, for more than 10 years. He has a lot of political experience at the state and local levels that Biden said "will serve [the] Administration and the American public well."
Bottoms joins Ron Klain and Brian Deese in departing from the White House. Labor Secretary Martin Walsh is also expected to leave to work for the National Hockey League.
Copyright 2023, USNewsBreak.com