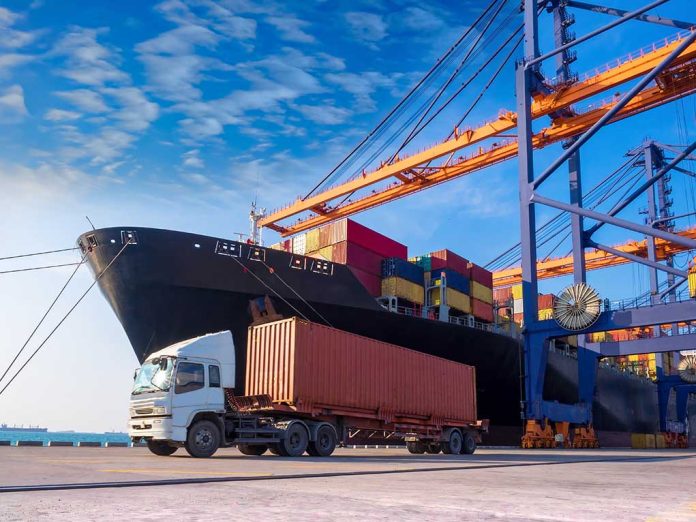 (USNewsBreak.com) – The current state of the US economy is quite bleak. The inability to move products to where they need to go increases prices on everything from a loaf of bread to gasoline. Even one weak link in the chain can result in a snowball effect. Now, people are looking to the White House for a solution.
On October 13, President Biden announced his plan to help ease the strain on the supply chain. The proposal seeks to increase operations at ports in Long Beach and Los Angeles, allowing them to remain open 24/7.
"Supply chain: Biden backs running West Coast ports 24-7 to ease bottlenecks" https://t.co/6azyIIuTsW, @CNBC

— Arturo Sarukhan (@Arturo_Sarukhan) October 13, 2021
The plan also asks major retailers and delivery companies to increase their hours of operation. Home Depot, FedEx, Walmart, and UPS have all committed to more staffing hours in an effort to speed the process of unloading cargo ships.
Biden must also turn to labor unions for the workers who will now need to work overtime to meet the demands of his plan. The International Longshore and Warehouse Union agreed to increased working hours for its members, too.
A report from CNBC notes that while these actions by the Administration will help unload the many ships stuck at the ports, getting them on their way, they don't address the ongoing trucking issue. There is a need for help from the road transportation industry, but a shortage of drivers makes finding a fix difficult.
Getting the supply chain back to pre-pandemic levels is a multifaceted challenge. So why does the president's plan only address part of the issue?
Copyright 2021, USNewsBreak.com