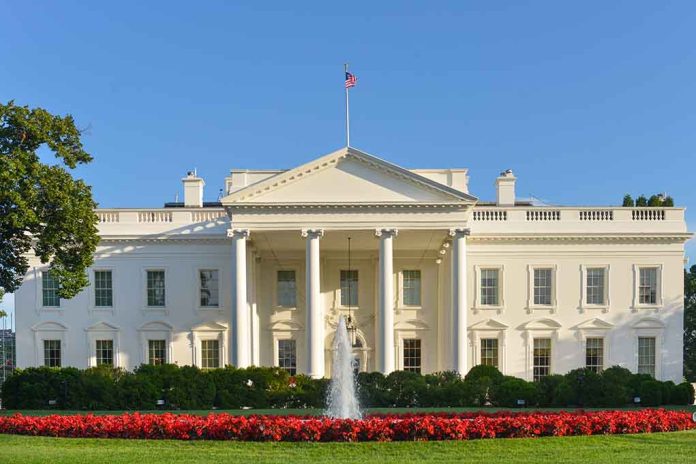 (USNewsBreak.com) – Millions of people use social media for various purposes including socializing with peers, promoting businesses, and keeping up with the latest news. However, there are concerns among leaders that platforms run by foreign adversaries could use the data for nefarious purposes. Lawmakers have tried to pass legislation aimed at these platforms to little avail. Now, the White House has endorsed a specific bill.
On Tuesday, March 7, Senators John Thune (R-SD) and Mark Warner (D-VA) introduced the Restricting the Emergence of Security Threats that Risk Information and Communications Technology (RESTRICT) Act. The bipartisan legislation, if passed, would grant the federal government the power to regulate social media companies that are tied to adversaries of the US. China, Iran, North Korea, and Russia, are just a few countries that could abuse user information and wreak havoc for Americans. The government could even ban an app outright if it is deemed a threat to national security.
The White House endorsed Senate legislation Tuesday that would give the federal government power to regulate or ban social media platforms tied to foreign adversaries. https://t.co/e5ETN4aJ1K

— NEWSMAX (@NEWSMAX) March 8, 2023
In a statement, Sens. Warner and Thune acknowledged that the United States "needs a process in place to address these risks." They outlined the primary points of the act:
Require the Commerce Secretary to establish procedures to help identify, disrupt, deter, prohibit, and mitigate transactions benefiting adversaries.
Prioritize the evaluation of technology and communications platforms used for critical infrastructure or telecommunications.
Educate the public about discovered threats and how potential transactions that are denied or mitigated pose a risk.
Address risks associated with the potential products.
While the bill doesn't explicitly name TikTok, lawmakers at all levels believe the app to be a security risk. Officials have banned it from government-issued devices in several states and on a federal level. The White House applauded the effort, with National Security Advisor Jake Sullivan saying it would help address discrete and systemic risks.
The legislation is co-sponsored by 10 other senators from both sides of the aisle including Mitt Romney (R-UT), Joe Manchin (D-WV), Tammy Baldwin (D-WI), and Susan Collins (R-ME).
Copyright 2023, USNewsBreak.com