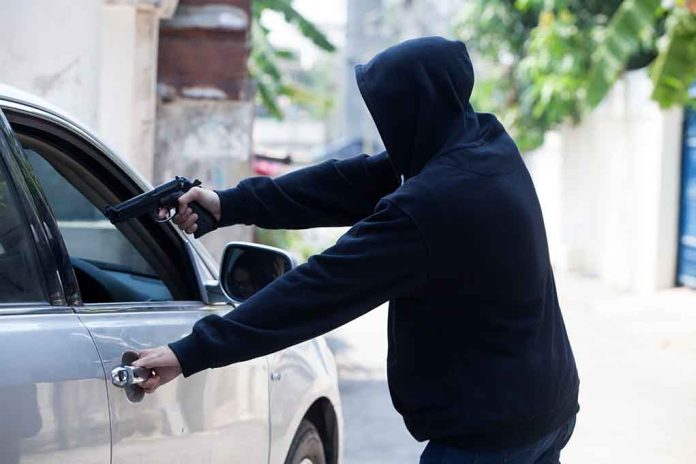 White House Announces Its Newest PLAN – But Will It Work?
(USNewsBreak.com) – The White House unveiled the Safer America Plan (SAP) on July 21. The move comes amid pressure from members of the Left, who want action after recent mass shooting incidents, and amid attempts to appeal to voters ahead of midterms. The legislation focuses on investing more in local law enforcement while also providing funding for other services that can help reduce the burden on police.
President Joe Biden originally planned to travel to Wilkes-Barre, Pennsylvania, to unveil his proposal publicly. However, he was forced to cancel after testing positive for COVID-19 on the day of the trip. The administration still announced the plan as scheduled.
Biden's Safer America Plan includes spending nearly $13 billion in the next five years to add 100,000 police officers to state and local departments across the country. https://t.co/yJueLHONih

— The Washington Times (@WashTimes) July 22, 2022
The president wants to implement the hiring and training of 100,000 new officers and make a push to increase mental health and substance abuse services. He is also looking to impose "commonsense" gun law enforcement that requires background checks for all and bans assault weapons and high-capacity magazines, which the White House called "weapons of war."
The SAP would allot $3 billion in funding to efforts that reduce court processing backlogs and help neighborhoods resolve pending homicide cases. It also creates a new $15 billion Accelerating Justice System Reform (AJSR) grant program that specifically sets aside money for initiatives that reduce violent crime. The AJSR would fund strategies seeking out new opportunities for crisis and social workers to respond to mental health breakdowns and other non-violent offenses.
Lastly, Biden wants to dedicate at least $5 billion to "community violence intervention programs." According to the fact sheet, the White House believes the plan will grant ex-felons access to tools enabling them to become productive members of society.
What do you think of the Safer American Plan? Is it the answer to the current issues within the criminal justice system, or does it fall short of a real solution?
Copyright 2022, USNewsBreak.com