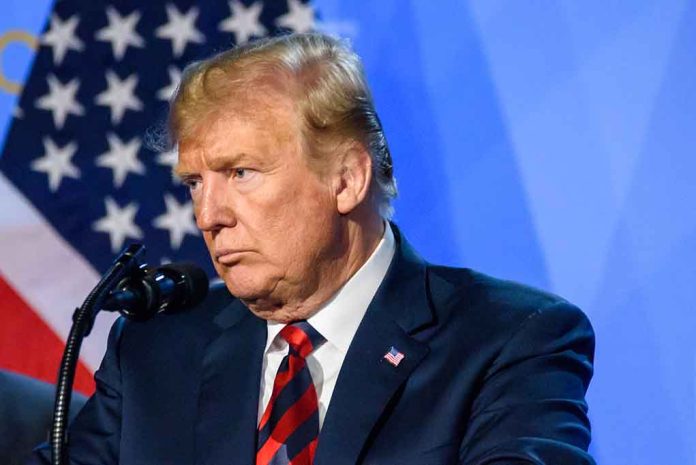 (USNewsBreak.com) – Former President Donald Trump has been under investigation in New York for several years. On Thursday, March 30, a Manhattan grand jury indicted him. The charges stem from alleged hush-money payments to Stormy Daniels. As expected, the announcement elicited strong feelings on both sides of the aisle, raising questions about what it could mean for Trump moving forward.
Why did a grand jury vote to indict Trump and what does it mean for him? https://t.co/ToNQzYFE2z

— Guardian Australia (@GuardianAus) March 31, 2023
Trump is the first former president in US history to go up against criminal charges. He is expected appeared at a Manhattan courtroom on April 4 for arraignment, where he pleaded not guilty to 34 charges related to falsifying business records. The Guardian noted that the case could take years to conclude, with defense attorneys expected to employ various strategies and submit several motions to protect their client.
Trump could face a jury amid his 2024 presidential campaign. But, legally, nothing prevents him from continuing to run — or even winning the White House again. USA Today reported that the founding director of Loyola Law School's Public Service Institute, Jessica Levinson, said there is no roadblock to his campaign. She noted that only three requirements are listed in the constitution, none of which mention criminal charges or convictions.
Then, there's the question of whether the indictment will affect his support levels. Trump doesn't seem to think it will be negative, saying last month that it would probably "enhance [his] numbers." He's long held that all of the investigations centering on him and his businesses are political witch hunts and believe they could actually boost his support. Trump also maintains he will not be dropping out of the campaign.
The former president is also under investigation in several other jurisdictions, including in Georgia, where Fani Willis, the Fulton County prosecutor, has asked for a grand jury to review evidence in a case centered around alleged election interference. It's not clear yet whether any charges will stem from that inquiry.
Copyright 2023, USNewsBreak.com