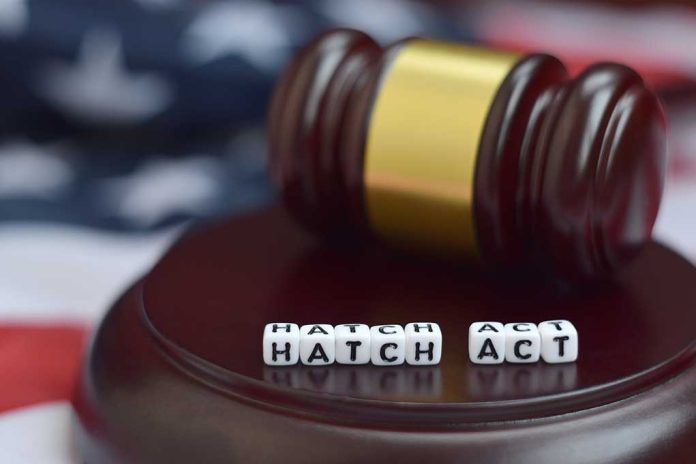 Biden Official Reportedly Caught in VIOLATION of Federal Law
(USNewsBreak.com) – During an interview with Marie Clare in 2021, the US Office of Special Counsel (OSC) found US Energy Secretary Jennifer Granholm guilty of violating the Hatch Act when she officially endorsed Democrats. The OSC said she was acting in an official capacity and offered her partisan endorsement, which is a breach of the act. Passed in 1939, the Hatch Act seeks to keep federal programs and employees nonpartisan.
"Her attempt to backpedal does not change the meaning of her words," @US_OSC said.@Energy Secretary @JenGranholm violated the #HatchAct when she endorsed the Democratic Party in her capacity as a federal official, the US Office of Special Counsel said. https://t.co/BpjD9IxzIv

— The Epoch Times (@EpochTimes) June 29, 2022
In a letter to the Foundation for Accountability & Civic Trust, which asked for an investigation into the matter, OSC Deputy Chief Erica Hamrick stated an inquiry found Granholm did engage in political activity in violation of the Hatch Act. She promoted voting Democrat and expressed happiness that the party had gained the majority in both houses of Congress. The secretary also encouraged listeners to vote Democrat.
The OSC found the secretary lacked proper Hatch Act training to know she was violating the law. They warned against additional violations and stated it would consider any future issues knowingly violating the law.
A Department of Energy spokesperson told The Epoch Times the secretary had received the proper. In a statement to Fox News, the spokesperson said Granholm is serious about "ethics obligations" but is focusing her efforts currently on the Biden climate agenda.
Copyright 2022, USNewsBreak.com