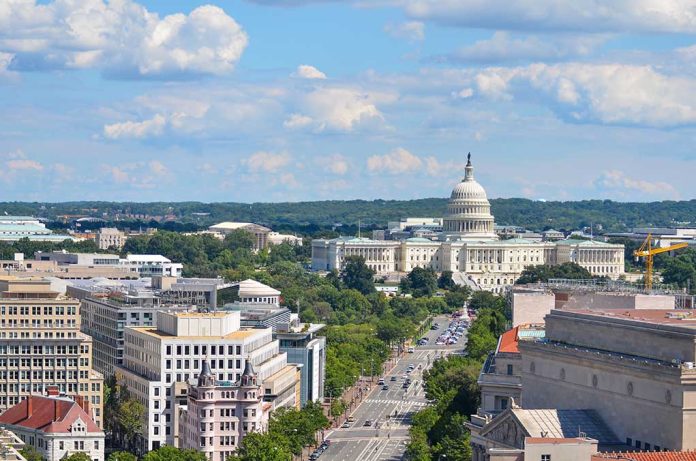 (USNewsBreak.com) – Violent crime rates are on the rise in multiple areas of the United States. Large cities seem to be suffering the worst of the wave. In Washington, DC, the number of homicides skyrocketed to a 16-year high during the first 10 months of 2021.
Two killings on November 15 and one the next day contributed to the current number of deaths. The total number of homicides in 2021 now sits at 199. That's significantly higher than the 176 recorded in November of 2020 and just slightly over last year's annual total of 198.
DC sees biggest homicide toll in 16 years following early morning shootinghttps://t.co/4oBvhMNaJC

— SunShine VOTER (@allen12291958) November 17, 2021
During a press conference on COVID-19, Mayor Muriel Bowser addressed the ongoing issues with violence. She said she's concerned about the situation and reassured citizens of her intent to assign every available resource to resolve the problem.
The Metropolitan Police Department (MPDC) is also taking steps to help lower crime statistics in DC. They created a new Community Focused Patrol unit back in July. Its main task is to traverse the streets and address incidents as they occur.
Homicide rates in DC have not been this high since 2004 when the city recorded an astonishing 248 murders in a single year.
Some experts attribute the rise in violent crime with budget cuts to law enforcement departments stemming from anti-police sentiments. Fox News reported that Metropolitan Police Chief Robert Contee previously warned about the potential uptick in violence due to a decrease in the number of available police officers.
The mayor did make a request early in the year for an additional 170 new officers. Unfortunately, local lawmakers only approved funding for 42.
Copyright 2021, USNewsBreak.com