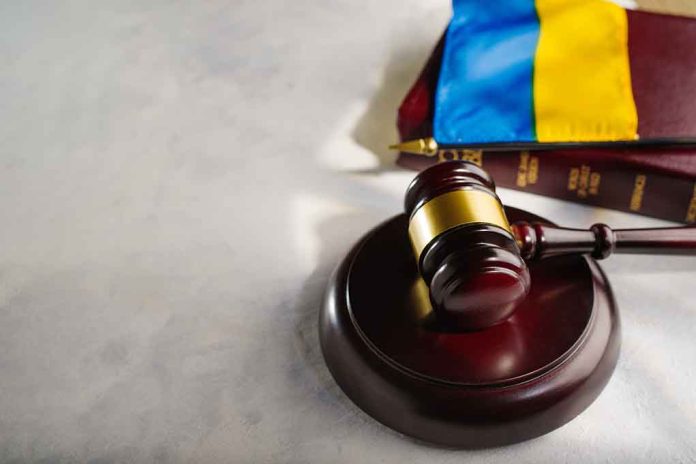 War Crimes Verdict REACHED – Sentence Ordered!
(USNewsBreak.com) – USA Today announced on May 23 that Judge Serhiy Ahafonov handed down the first guilty verdict against a Russian soldier for war crimes in the Russia-Ukraine conflict. Sergeant Vadim Shishimarin pleaded guilty to shooting an unarmed 62-year-old man, Oleksandr Shelipov, near the beginning of the war. The 21-year-old soldier will now spend his life in prison.
'Ashamed' of war, Russian diplomat resigns; Russian POW sentenced to life for killing civilian: Live updates https://t.co/rojHqrtRF4

— Detroit Free Press (@freep) May 23, 2022
In February, Shishimarin and fellow Russian soldiers were trying to flee from Ukrainians during a fight near Kyiv. They spotted Shelipov on his bicycle and feared he would tell their location, so the sergeant killed him by shooting him in the head.
Shisimarin appeared in court in a hoodie inside a glass box. He paced as the judge handed down the verdict.
Shelipov's widow told the court she wanted a life sentence but was open to the convict being part of a prisoner exchange with Russia. Shishimarin admitted he was guilty but said he never wanted to commit murder; he claimed he was carrying out an order. Judge Ahafonov didn't accept the statement as sincere remorse.
According to the New York Times, the trial helps add credibility to Ukraine's claims that Russia has committed war crimes. On the flip side, some are concerned the move could lead to even greater Russian retaliation.
Copyright 2022, USNewsBreak.com