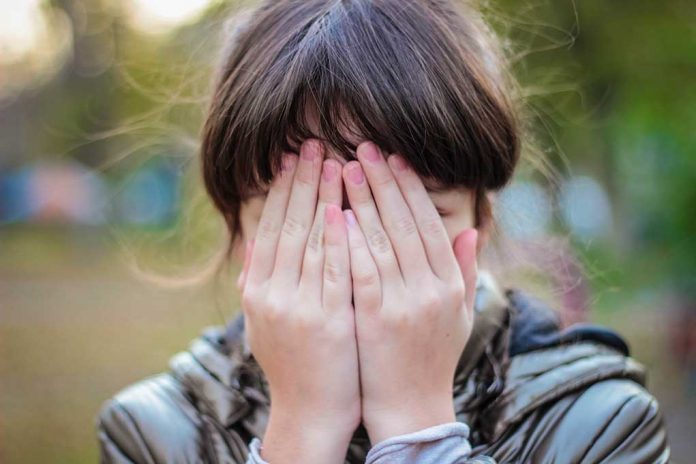 (USNewsBreak.com) – A new Washington Post article is taking the controversial debate surrounding the sexualization of Pride events to new levels. From whips and chains worn by marchers to attendees parading their lovers around on leashes, the associated reporter feels the presence of kink is not only acceptable, but essential for children to experience.
In a Washington Post article published on June 29, 2021, author Lauren Rowello shared her viewpoints about kids seeing hyper-sexualized behavior at Pride events. The "gendervague" mother not only asserted her direct support for it, but also said she wanted her kids to see it.
Rowello believes that kink is a healthy expression of sexual identity, removing shame. She also feels it is an excellent way to explore sexual feelings, pointing out that, "we don't talk to our children enough about pursuing sex to fulfill carnal needs."
The controversial writer also added that exposure to kink teaches youth about safe sex, including consent and safe words.
The article received immediate and intense backlash upon publication. The overwhelming majority of people seem to feel the viewpoints expressed were outrageous, with troubling tones that sexualize children.
'You Should Be In Prison': Critics Slam WaPo Article Encouraging 'Kink Culture' For Children https://t.co/NbrxE4kjTH

— Mary Margaret Olohan (@MaryMargOlohan) July 1, 2021
Ben Shapiro told the Daily Wire the matter should be referred to CPS. Fellow journalist Matt Walsh said Rowello "should be in prison." Andrew T. Walker, executive director of the Carl F.H. Henry Institute for Evangelical Engagement, called the situation "cultural degeneracy," while attorney Glenn Greenwald pointed out the overwhelming lack of support for Rowello's point.
Finding anyone in support of the writer was challenging. Vox co-founder Matthew Yglesias did tweet that kink exposure is fine because he witnessed it at Pride as a kid.
The issue of turning Pride events into highly sexualized experiences isn't just about children. Kink also can be offensive to others attending, including survivors of sexual assault and abuse, asexual attendees, or those with certain religious beliefs. Many commentators feel its presence does little to create the inclusive and welcoming environment the LGBTQ+ community claims to want.
Copyright 2021, USNewsBreak.com