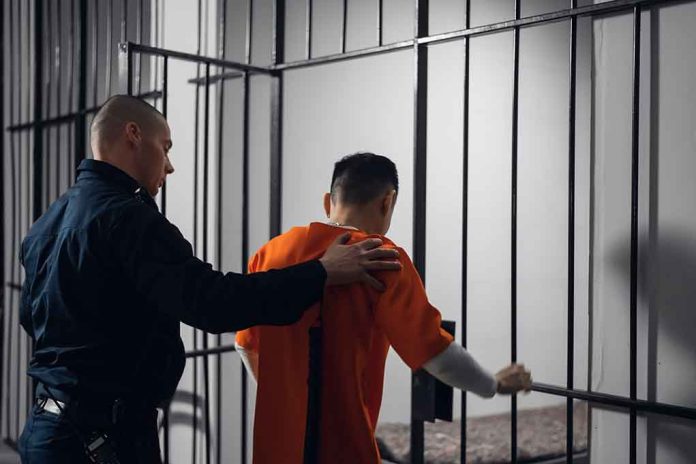 Missing Teen FOUND – What Happened Next Is Disturbing
(USNewsBreak.com) – On August 31, 16-year-old Gabriel Michael Davies went missing in Olympia, Washington. He was supposed to be en route to football practice when he disappeared. Authorities launched a search that lasted well into the next day. But that wasn't the end of the story. He's now sitting in jail on murder charges.
Missing teen found safe then arrested for murder https://t.co/2T7zbXmLgx pic.twitter.com/LGDKHfM1pH

— New York Post (@nypost) September 7, 2022
Officers first discovered Davies' vehicle close to Millersylvania State Park in Olympia on Tilley Road. According to a report from The News Tribune, witnesses said they saw the teen walking in the area, which led authorities to find him later on September 1.
By the following evening, Davies was a suspect in the death of a 51-year-old man. Sheriff's deputies found the victim, Daniel McCaw, dead of a gunshot wound after doing a welfare check at his Orting residence. Investigators confirmed a link between the deceased and the suspect, saying the man had a relationship with the teen's mother and had lived at the same address as the family for a few years.
According to court documents, Davies' father claimed the victim had "biker buddies" who threatened his son into stealing an item from the victim's house. Davies and his co-defendant, Justin Yoon, allegedly snuck into McCaw's home, and then killed him when he returned.
Davies is in Tacoma at the Remann Hall Juvenile Detention Center on charges of first- and second-degree murder, burglary, and unlawful possession of a firearm. Prosecutors intend to charge the young man as an adult, along with Yoon, who is also 16 years old.
Copyright 2022, USNewsBreak.com