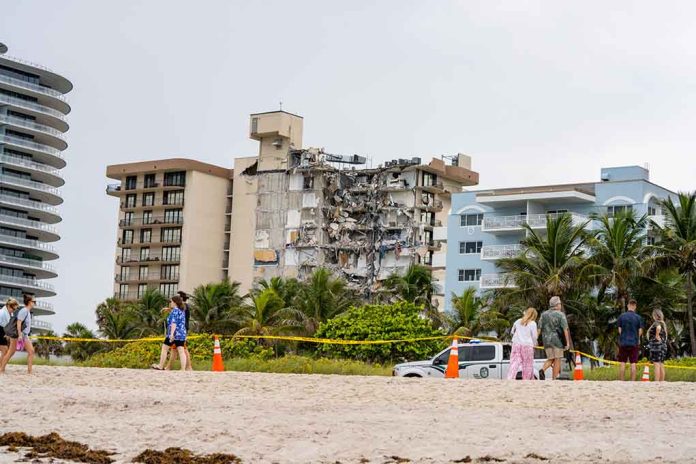 Nearly $1 BILLION Settlement – Look Who Might Get It
(USNewsBreak.com) – On June 24, 2021, the Champlain Towers South in Florida partially collapsed, killing 98 people and injuring many more. Residents ended up without anywhere to live, and many lost everything they owned. Attorneys for the victims told CBS News on May 11 they have reached a potential settlement, and if it goes ahead, it will be worth almost $1 billion.
Surfside condo collapse survivors reach nearly $1 billion settlement https://t.co/Hn0hwWsy0T

— CBS Mornings (@CBSMornings) May 12, 2022
The judge in the case pushed for a quick resolution, which helped to expedite the process that Harley Tropin, an attorney for victims, said usually takes five to six years long. The surviving victims and families of those who lost their lives could receive the $997 million payout. Attorney Eric Hockman told CBS another person could join the suit, which would increase the settlement amount to over $1 billion.
The collapse of the condo is on record as one of the worst in history. The National Institute for Standards and Technology continues investigating to uncover the cause and determine how to prevent it from happening again. The plaintiffs in the lawsuit allege the building was in ill repair and suffered structural issues due to the construction of the condominium next door, Eighty Seven Park.
The May 11 settlement involved 10 different companies and individuals, including developers, engineers, a law firm, insurers, the condo association, and architects. This lawsuit is the second settlement for victims. A previous one for $83 million was settled on March 30, according to the Associated Press.
Copyright 2022, USNewsBreak.com