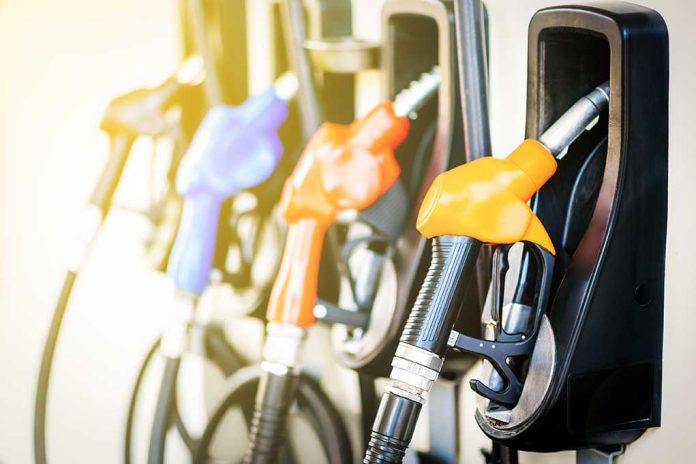 (USNewsBreak.com) – On Saturday, August 26, witnesses called police to a Rochester, New York, gas station after an altercation took place. The incident quickly devolved into a murder scene as one person later succumbed to his injuries. Now, police have identified the victim.
The altercation at a Sunoco gas station resulted in the death of 28-year-old Jevonte Huff. Police say a stray bullet hit him, and the gunman didn't intend to shoot him. First responders transported him to Strong Memorial Hospital, where he sadly died from the gunshot wound. However, that wasn't the only incident that day.
IN COURT: 18-year-old Naveair Stewart & 19-year-old Thailea Arroyo. @RochesterNYPD say the two are connected to a drive-by shooting that killed 28-year-old, Jevonte Huff. Police say Huff was an innocent bystander. His family are here at the courthouse awaiting the two…

— Chase Houle (@chase_houletv) August 28, 2023
Around 5:30 p.m. the same day, 13 hours after police responded to the Sunoco call, another violent incident occurred in the city. A vehicle drove by an intersection, firing several bullets at someone outside the car. The drive-by shooting didn't injure anyone. This time, however, authorities had two suspects in their sights.
Law enforcement pursued and caught up to 19-year-old Thailea Arroyo and 18-year-old Naveair Stewart, who had fled on foot. When officers arrested the two, they found a 9mm gun in their possession. They were carrying a loaded weapon.
According to Rochester First, police also identified the two suspects for their involvement in Huff's shooting. Authorities charged both with second-degree murder for Huff's death, and they also face multiple counts of second-degree criminal weapons possession. Arroyo faces an additional count of prohibited weapon use.
The two suspects pleaded not guilty to the charges against them, and the court ordered them remanded without bail. They will appear in court on September 1.
Residents and business owners in the area say crime is increasing in the city, so the shootings aren't necessarily a surprise, though they would like the violence to end. According to WHEC, Anthony Brooks, who works at Champions Barber Shop, said, "It's happening so much, [residents] are getting used to it."
Copyright 2023, USNewsBreak.com