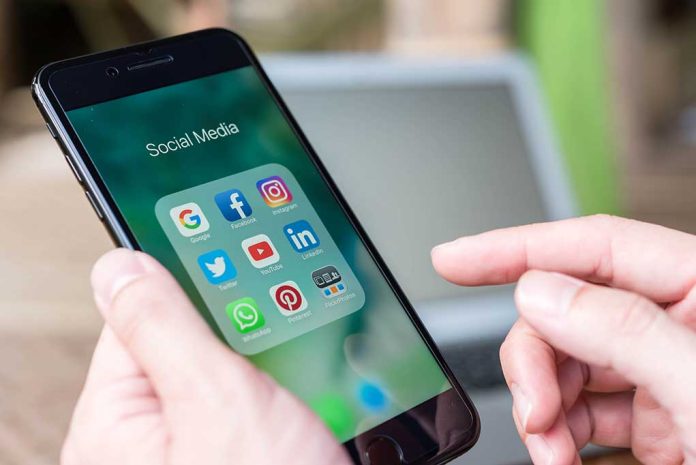 (USNewsBreak.com) – Millions of people in the United States use social media sites for business and/or pleasure. Children often use the platforms, too, which has led to far-reaching debates about whether or not the apps are appropriate for them. Lawmakers have long sought to restrict their access for a variety of reasons but have made no headway on a federal level. Now, one state has decided to take matters into its own hands.
On Thursday, March 23, Utah Governor Spencer Cox (R) signed two measures into law that will mandate how children use social media. SB 152 and HB 311 seek to impose time and age limits on platforms like Instagram and TikTok. The governor referenced studies that show how use of these apps lead to "poor mental health outcomes," according to NPR.
Youth rates of depression and other mental health issues are on the rise because of social media companies. As leaders, and parents, we have a responsibility to protect our young people.

Check out https://t.co/GVAcSi9zHx, our new website where you can learn more about the new… pic.twitter.com/zz5dRkdKVn

— Utah Gov. Spencer J. Cox (@GovCox) March 24, 2023
SB 152 has several stipulations. First, it requires social media companies to verify the age of a person signing up for a new account. Most apps already do this during the registration process, but Utah's law will take it one step further. It will mandate that the platform obtain parental permission for any Utah resident under the age of 18. The law also states that the app must provide the parent with access to the minor's account and mandates a curfew that prevents children from using the app between the hours of 10:30 p.m. and 6:30 a.m.
HB 311 goes further and puts restrictions on social media companies as well. For instance, it calls on them to avoid creating designs and features that can lead to addictive behaviors and makes it clear that parents or guardians of minors who suffer physical or emotional harm, including addiction to the platform, can sue the companies for damages.
However, the laws don't clarify how Utah will force companies to comply with the restrictions. Teens have largely found ways to circumvent age restrictions and other measures. Cox has said he will work with the platforms to come up with a solution.
Copyright 2023, USNewsBreak.com