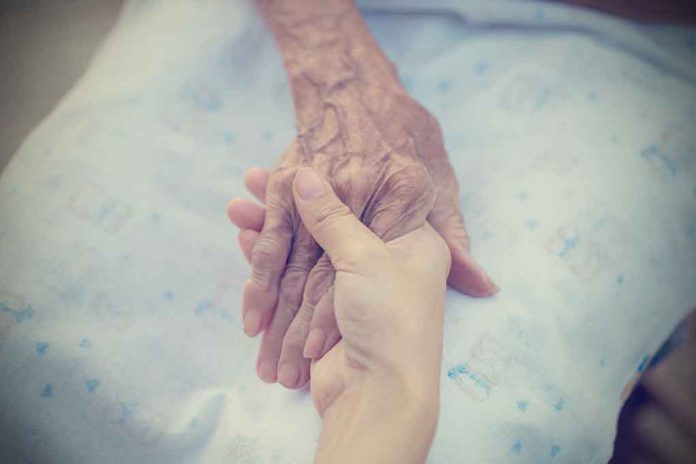 (USNewsBreak.com) – The average human lifespan has been steadily increasing. In 2022, it topped off at 72.98 years. Be that as it may, there are always anomalies, the people who blow these figures out of the water and amaze everyone. Bessie Hendricks became the oldest living person in the United States last year at the age of 114. After a long life, she passed away on January 3, in Lake City, Iowa.
Bessie Hendricks, oldest American, dies at age 115 https://t.co/8NlazgTmpk pic.twitter.com/hYT7oAE3B7

— The Hill (@thehill) January 5, 2023
Hendricks was born in November of 1907, which afforded her a front-row seat to many of the significant events of the last century. She lived through several eras, including the Great Depression, Prohibition, both World Wars, and two pandemics. She was also an avid sports fan, rooting for the Iowa Hawkeyes.
Hendricks was a school teacher for four years, until she met her husband, Paul, to whom she would remain married for 65 years. He passed away in 1995. The pair created a huge family, which consisted of five children and grew to include 9 grandchildren, 28 great-grandchildren and, finally, a whopping 42 great-great-grandchildren, according to WHO13 Des Moines.
As with many instances in which people live extra long lives, others want to know the secret. When she turned 112, The Messenger reported that Hendricks said she believes the secrets to a long life include hard work and avoiding doctors. She's known to have stayed active and crocheting well into her later years.
Memorial services for Hendricks — including a live stream of the event — were held on January 7 at Lampe and Powers Funeral Home.
The oldest person in the US is now California's Edie Ceccarelli, who will turn 115 next month. Sarah Knauss, from Pennsylvania, is believed to have lived longer than any other person in the US. She died back in 1999 at the age of 119. Lucile Randon, or Sister André, lives in France and is currently reported to be the oldest living person in the world at 118.
Copyright 2023, USNewsBreak.com