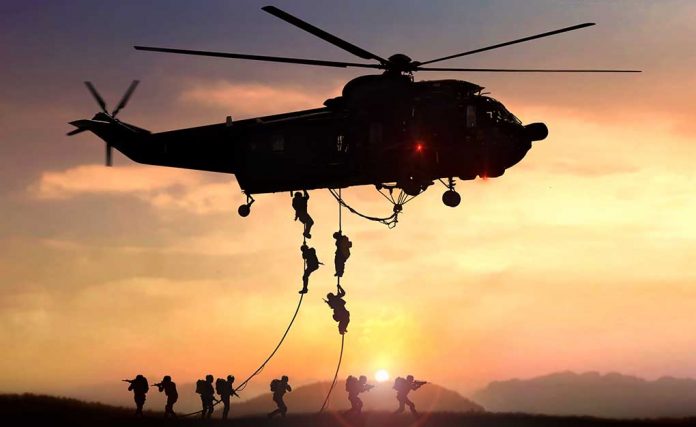 (USNewsBreak.com) – The US is facing some uncertainty due to the handling of the Afghanistan withdrawal that went terribly wrong. Recent reports suggest that some countries could start questioning their ability to rely on the US as a solid and capable ally.
Just a week before the August 15 collapse of the Afghan government, the US military undertook drills in the Western Pacific. The massive operation involved forces from Australia, Britain, and Japan. Their goal was to prepare Taiwan to defend itself against Chinese forces while showcasing America's strength and commitment to global needs.
Unfortunately, a report from The Wall Street Journal suggests that happenings in the Middle East are seriously hampering the US's attempts to project a respectable global image.
As the Taliban overran Afghanistan last week, 25,000 Marines and other U.S. Navy personnel held exercises to simulate the capture and control of islands in the Western Pacific, one of the largest military drills since the Cold War https://t.co/EPExLRPVwx

— The Wall Street Journal (@WSJ) August 19, 2021
UK lawmakers called out both Prime Minister Boris Johnson America's leaders, citing "failure of intelligence, leadership, and moral duty." Meanwhile, China's leaders told Taiwan to stop relying on the US for military support.
In an August 18 press briefing from the US Department of State, State Department spokesman Ned Price sought to calm nerves by dismissing the idea that America abandoned anyone or anything. He remains in their views that the US is loyal and committed to its allies.
Francois Heisbourg, who works for the International Institute for Strategic Studies, feels words won't be enough. He expects China and Russia to test President Joe Biden's resolve in an effort to see how he reacts and whether he has the nerve to stand up to them. According to The Wall Street Journal, Heisbourg and other analysts predict that current events could damage the country's credibility.
Copyright 2021, USNewsBreak.com