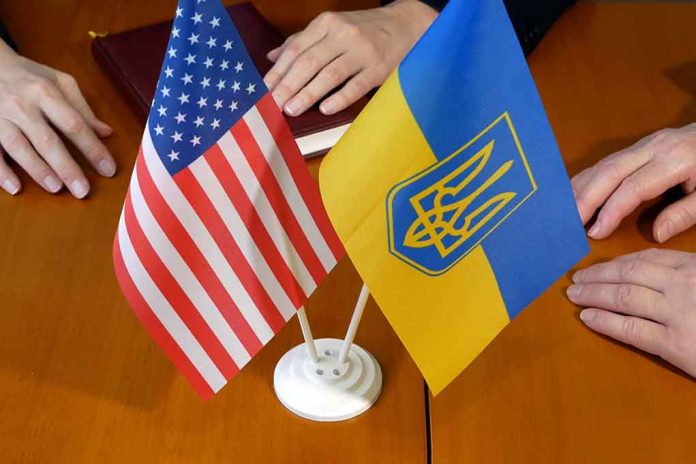 (USNewsBreak.com) – According to The Hill, US Attorney General Merrick Garland stated on April 21 that the government is collaborating with Ukraine to investigate potential war crimes against Russia. He explained his office and the prosecutor general of Ukraine are working together to gather evidence related to the charges. Previously, Secretary of State Antony Blinken confirmed the US categorized Russia's actions as war crimes in remarks on March 17.
Garland confirms US working with Ukraine on collecting evidence over possible war crimes https://t.co/UC79jQLi7l pic.twitter.com/R97A82waiM

— The Hill (@thehill) April 22, 2022
NPR reported leaders in the European Union (EU) are also working closely with the United States and Ukraine to conduct inquiries. Officials from the US and EU met to discuss a plan for collecting more information and assisting leaders in Ukraine.
Ukraine's prosecutor general, Iryna Venediktova, had previously spoken about investigations against Russia with CNN. According to her, the prosecutor was looking into 5,800 cases involving over 500 suspects, including those within Russia's military and political leadership.
During remarks in Iowa on April 12, President Joe Biden went as far as to give his opinion that Russia has committed genocide, but he clarified that his lawyers would need to make a formal charge. According to Reuters, leaders in Estonia and Latvia have already made formal declarations of genocide against the Kremlin.
What do you think of the war crimes charges against Russia?
Copyright 2022, USNewsBreak.com