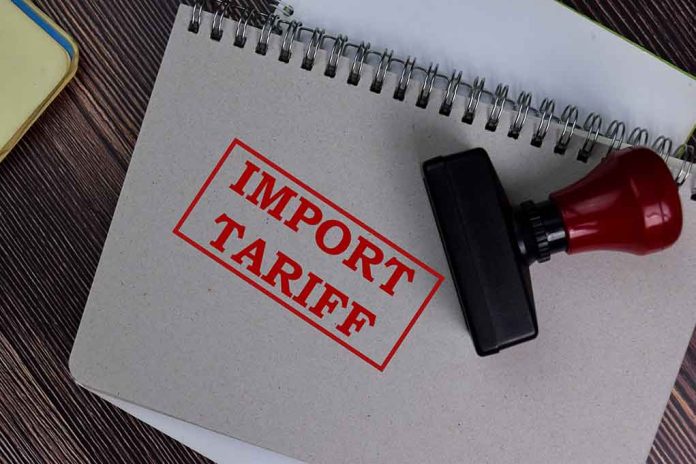 Chinese TARIFF News – US Trade Official Speaks OUT!
(USNewsBreak.com) – In an effort to reduce inflation, President Joe Biden has reportedly been considering removing the Chinese import tariffs that former President Donald Trump had put in place. However, US Trade Representative Katherine Tai cautions the duties are the only leverage the White House has against the communist nation.
"The China tariffs are a significant piece of leverage," @USTradeRep Katherine Tai told the Senate, while President Biden is considering lifting some #Tariffs on Chinese goods to fight #Inflation. https://t.co/KjycLal4hj

— The Epoch Times – China Insider (@EpochTimesChina) June 23, 2022
Tai spoke about her concerns before the Senate Appropriations Subcommittee on Commerce, Justice, Science, and Related Agencies. She said the administration should focus on the bigger picture instead of looking for an easy way out of the current economic crisis. She said protecting America's trade interests is far more critical.
China has an agenda to become the world leader in several top industries, which is a threat to the United States. The tariffs offer leverage that could help increase the country's competitiveness on a global scale. A former US trade official, Margaret Cekuta, was reported by Reuters as saying that lifting the fees wouldn't provide much inflation relief and could take months to show any impact.
On June 21, a reporter asked the president if he would discuss the tariffs with China's President Xi before making a decision. The president said he plans to speak with the Chinese leader about the issue. Sources told Reuters that a decision is unlikely to occur before the G7 meeting.
Copyright 2022, USNewsBreak.com