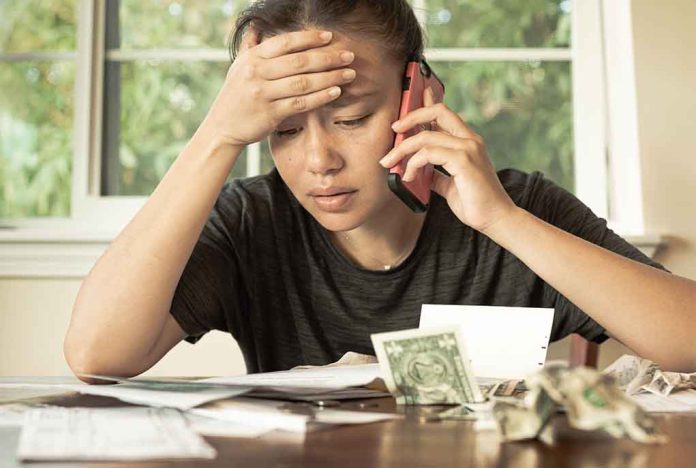 Survey Suggests Americans Are Worried About Finances
(USNewsBreak.com) – Inflation has been taking a toll on the average person. A survey released on September 27 showed people were feeling discouraged this year about the current state of the economy in the United States. The poll from Bank of America asked employed individuals enrolled in 401(k) plans about their thoughts on various financial topics. The questioning occurred in February and July.
7 in 10 workers surveyed say inflation is outpacing their pay https://t.co/W68ZC9SKaC pic.twitter.com/JqY3H6RprK

— The Hill (@thehill) September 27, 2022
Regardless of race, age, gender, or other factors, the workers overwhelmingly said they were worried about inflation. In February, 58% felt that the cost of living was outpacing wage increases, but that jumped to 71% by July. Meanwhile, nearly half of participants expressed concerns that continued issues with inflation will impact their ability to pay for necessities.
People's concerns are affecting how they spend money. Respondents indicated having to make different decisions in how they save money, pay debt, and plan for the future.
They've also had to make tough financial choices because of the rising costs of everything, from butter to household fuel. Due to financial struggles, 21% of survey participants had to use savings put back for emergencies, while 21% had also increased their working hours.
The results also showed people were at a five-year low regarding how they felt about their financial situations. In February, 57% of respondents were happy with their financial state, but in July, that figure was reduced to 44%.
The survey reflects an ongoing struggle with record high inflation rates. Citizens are seeing little relief in sight, and many Americans are stretching their budgets to cover necessities.
Copyright 2022, USNewsBreak.com