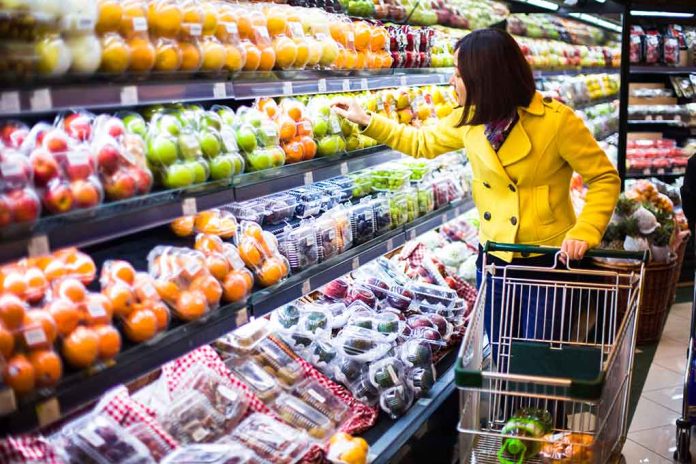 MORE Price Increases Coming – No End in Sight?!
(USNewsBreak.com) – Anyone who has been to the grocery store recently knows that prices are on the rise. Even restaurants are increasing what they expect diners to pay. A report revealed Kraft Heinz plans to continue increasing its prices, and there is no end in sight to the hikes. Other food companies are following suit.
Companies Are in a Pinch
Kraft Heinz notified customers it would raise prices again in August on products such as Maxwell House coffee, Miracle Whip, and Classico pasta sauce, according to the Wall Street Journal. Chief Sales Officer Cory Onell explained in the notice that inflation and consumer habits are driving the changes. Chief Executive Officer Miguel Patricio noted since 2019, the company has already increased prices by 13.9%.
Multiple executives have said they must raise costs to consumers due to the increase in their expenses. Labor, packaging, transportation, and ingredients costs have all gone up, and fuel skyrocketing is having a devastating impact. Some are having issues with feed and fertilizer cost increases, too. They must pass along the costs to consumers to continue operating.
McDonald's is reportedly staying on top of the situation by monitoring consumer reactions to pricing changes. Executives are watching for pushback, but many franchisees say they will further raise prices due to operating costs.
Campbell Soup Co. raised prices for the third time in the past 12 months. Mondelez International CEO Dirk Van de Put said there would be more increases to come. Tyson increased its price for beef by 24% in three months, and Sanders Farms raised what it charges for chicken by around 34% in the quarter. WSJ also reports that Cracker Barrel Old Country Store will charge more starting in late June and again in August.
In addition to charging consumers more, some companies are cutting package sizes to avoid adjusting the prices. They are also trying to offer large packaging for a better unit cost.
Impact
On June 10, the US Bureau of Labor Statistics released a report showing an increase of 11.9% for food at home and 7.4% for food away from home. Senior economist from Moody's, Ryan Sweet, said the cost of inflation for the average household is $460.42.
As a result of increasing prices, many consumers are trying to find creative solutions like buying cheaper alternatives and eating out less often, according to the WSJ report.
Meanwhile, grocery stores are changing what is on their shelves, looking for cheaper options, and introducing more store-brand products. Kroger Chief Merchant and Marketing Officer Stuart Aitken said they've seen a huge growth in the store's private-label goods.
Food is a necessity, but between ongoing supply issues and inflation, people are struggling more than usual to get what they need. If prices at the grocery store and restaurants continue to go up, consumers and businesses alike may continue having to make adjustments.
Copyright 2022, USNewsBreak.com