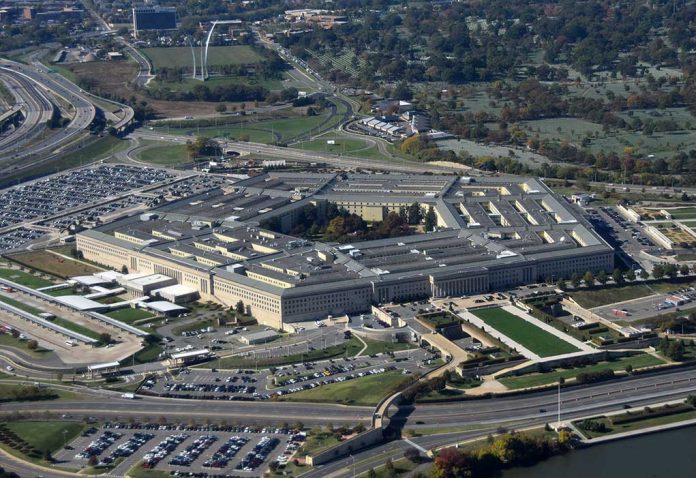 (USNewsBreak.com) – The United States has a small number of troops and contractors stationed in Syria working to prevent a resurgence of ISIS activity in the region. On Thursday, March 23, an unmanned aerial vehicle (UAV) hit a coalition base in the country, killing one American and injuring six others, five of whom were US service members. Four were medically evacuated to Iraq for medical attention. The US military determined the one-way drone was of "Iranian origin" and responded in kind, launching a series of airstrikes against the attackers.
US conducts airstrikes in Syria after Iranian drone kills US contractor, wounds 5 service members https://t.co/nC5uIrCLWr pic.twitter.com/sZffQbJvVU

— New York Post (@nypost) March 24, 2023
In a statement, Defense Secretary Lloyd Austin said he, at President Joe Biden's direction, "authorized U.S. Central Command forces to conduct precision airstrikes" against the perpetrators. He identified them as militias associated with the Islamic Revolutionary Guards Corp (IRGC). Sec. Austin said the retaliatory attacks were not meant to escalate, also noting that the US "will take all necessary measures" to protect its own. The strikes were carried out using F-15 fighter jets.
Biden, who was in Ottawa, Canada, at the time, also addressed the incidents, saying the US isn't looking for a conflict with Iran, but the country needs to "be prepared" for the US to "act forcefully to protect [its] people," according to The New York Times. White House spokesman John Kirby said the US has made it clear that Iran, which backs the militia groups, should not be supporting such actions.
According to two US officials who spoke on anonymity, there were issues with the base's air defense system. Pentagon spokesman Brig. Gen. Patrick Ryder refused to comment except to say it was working properly, citing security concerns and an investigation.
On Friday, there were two more attacks on US bases in Eastern Syria's Deir ez-Zor province. One was struck by drones, the other by rockets. One additional service member was injured but is in stable condition. The US has not, as of the time of writing, responded to these attacks.
Copyright 2023, USNewsBreak.com