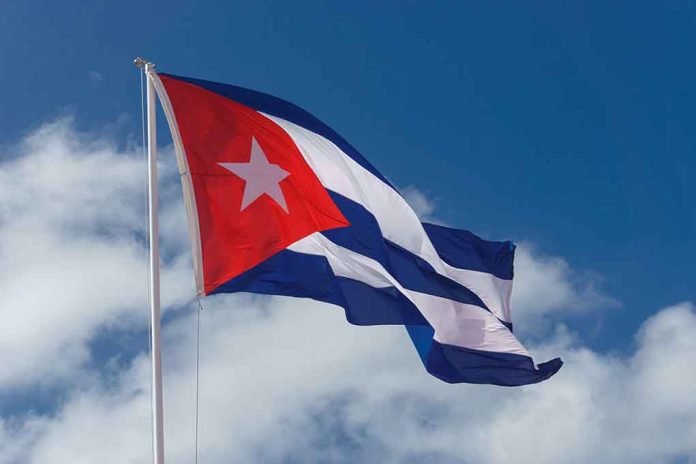 (USNewsBreak.com) – Illegal border crossings continue to be a problem for the United States, and it's not just citizens of Central American countries entering the nation. Many come from Cuba, as well, looking to escape the economic and political climate that oppresses the majority of its residents. In fiscal year 2022, the US border officials processed 221,000 Cubans, a number never seen before. More than 42,000 of those apprehensions occurred in December.
The number had plummeted drastically beginning in January, after the Biden Administration enacted more restrictive measures. Instead of returning Cubans to their home country, officials expelled the offenders to Mexico. Now, that's all changing.
Deportations Resume
Deportations to Cuba stopped in 2020 as the island nation's airports closed. Even when the facilities reopened, officials refused to accept flights carrying nationals caught entering the United States illegally. Both countries eventually came to an agreement that would allow the US to deport Cuban nationals back home after processing.
First Flight Lands in Cuba
According to an emailed statement by the Department of Homeland Security (DHS), "Immigration and Customs Enforcement (ICE) resumed normal removals processing for Cuban nationals" on final notice for deportation on April 24, as reported by Reuters.
The same day, the Cuban interior ministry confirmed that the flight landed with 123 Cubans onboard. Of those, 83 had been caught and processed at the US-Mexico border, while the other 40 had been intercepted in US waters.
Title 42 Set to Expire
While the number of Cubans crossing into the US has declined, the Biden Administration recognizes that may all change with the expiration of Title 42 on May 11. Worst-case scenarios could see more than 10,000 migrants crossing the southern border daily.
To help offset these numbers, the US is trying to deter migration by enacting several restrictive policies including limiting who qualifies for asylum. The Biden administration is also trying to work with officials from Colombia and Panama to put an end to migrant smuggling in the Darien jungle, a common path for those looking to travel to the US.
The fact remains that an increasing number of Cubans are still trying to gain entry to the United States via international waters. So far in fiscal year 2023, the Coast Guard has intercepted more than it did in the entirety of fiscal year 2022, which saw a 638% increase from the prior year.
The DHS has said it will reveal more about its preparations for the Title 42 expiry in the coming days.
Copyright 2023, USNewsBreak.com