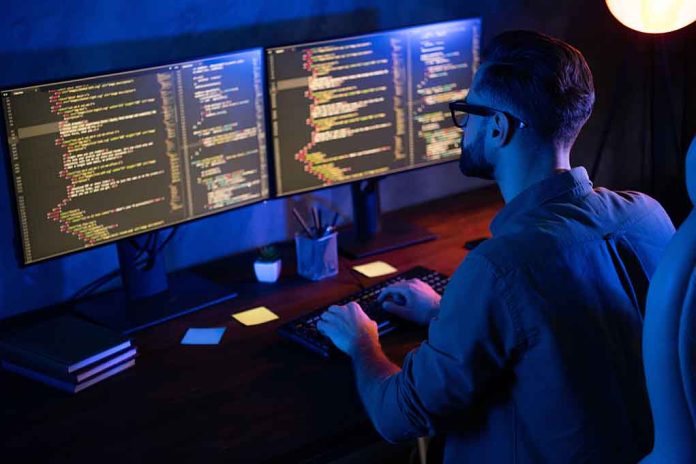 US Employers SCRAMBLING – These Workers Are in Demand!
(USNewsBreak.com) – On June 28, Department of Homeland official Iranga Kahangama spoke about the labor shortage issue within the cyber industry before the House Intelligence and Counterterrorism Committee. He explained there has always been a struggle to find workers in this sector, but there is a renewed need to fill these roles given Russian cyber threats. The official noted his department did a "hiring sprint" during 2021 to get more professionals on the team, which resulted in hiring almost 300 people, but they still need more.
Rising threats spark US scramble for cyber workers https://t.co/7Wko47iwYi pic.twitter.com/eJS2kSKc7N

— The Hill (@thehill) July 5, 2022
Amid the Ukraine conflict, Russia is allegedly increasing its threat of cyberattacks against the US. The country and private industries in the nation must be able to defend against virtual assaults.
The problem is that demand is far outpacing the number of trained and employable people in the sector, according to a report from The Hill. The worker shortage is such an issue because filling the positions requires time to get more people interested in the industry, educated, and ready to work.
Experts are reportedly saying that targeting students who are headed into college and deciding their majors is the best way to recruit talent. They say it's important to the education system to prioritize courses that are related to tech and cybersecurity.
Because cybersecurity impacts everyone, the government has been working with the private sector. The Cybersecurity and Infrastructure Security Agency launched the Joint Cyber Defense Collaborative to work with businesses on cybersecurity issues. While the employee shortage persists, combining efforts may be the best option.
Copyright 2022, USNewsBreak.com