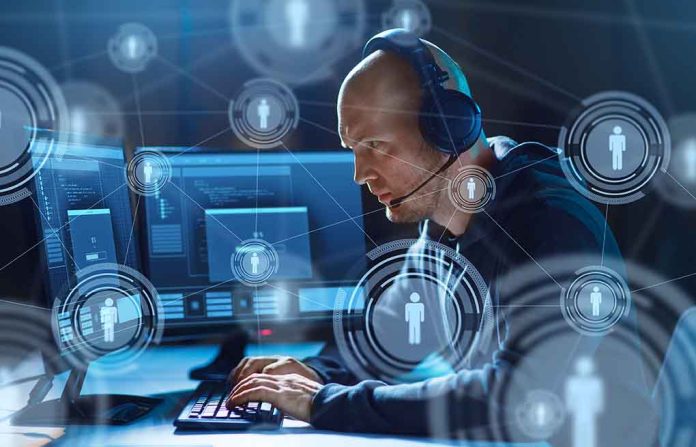 (USNewsBreak.com) – The Biden administration plans to investigate a cybercriminal group that's targeted some of the world's biggest companies. The criminals have made millions of dollars from blackmailing hacked businesses. Amazingly, one of the gang's alleged leaders is just 16.
Cops Swoop On Teens
In March, British police arrested seven teenagers they suspected were members of the cybercrime group Lapsus$. A 16-year-old from the famous university town of Oxford was suspected to be one of them, but cops didn't confirm that claim. However, online security experts believe the teen, who uses the names "White" or "Breachbase" online, is the mastermind behind the gang.
The Oxford teen seems to have fallen out with his fellow criminals; according to a report from The BBC earlier this year, other online gangsters previously revealed his identity online, along with a summary of his alleged crimes. The boy's father told the outlet his son had "never talked about any hacking" and said he thought the boy was playing games online. He added, "We're going to try to stop him from going on computers."
What Is Lapsus$?
Although the suspected ringleader is British, Lapsus$ mostly operates out of South America. It's a fairly new group. The first attack it's believed to have been involved in targeted the Brazilian health ministry last December. This March, the gang reportedly got more ambitious and went after major tech companies. Known victims include Microsoft, Nvidia, and Samsung. At that point, officials with the London Police Department moved in and arrested the suspects.
Lapsus$ went quiet after the arrests, but in September, the group resurfaced and mounted attacks on ride-share business Uber and software company Rockstar Games.
The group's hackers would try to form a relationship with someone in the targeted organization, steal their login details, then use tools like remote desktop control to cause damage. That suggests that, although it is a hacking group, they're not as advanced as other online criminals. Cybersecurity expert Allison Nixon of security company Unit 221b says she had identified White before his name was revealed online, according to The BBC.
Now, the US Cyber Security Review Board plans to investigate some of Lapsus$'s attacks. CBS News reported that Homeland Security secretary Alejandro Mayorkas said the investigation would probe how the group managed to penetrate large companies "with relatively unsophisticated techniques" and help to develop new defenses.
Copyright 2022, USNewsBreak.com