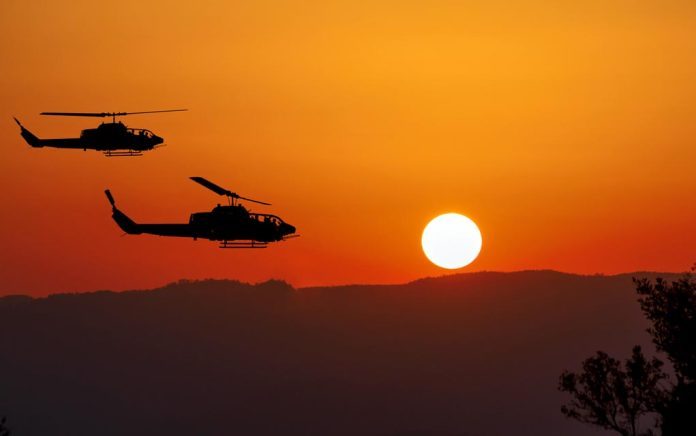 (USNewsBreak.com) – A deadly 7.8 magnitude earthquake struck near the southern border of Turkey, pummeling the region along with parts of neighboring Syria. The area, already ravaged by war, is suffering the extreme effects of hundreds of leveled buildings thanks to the quake and several after shocks. According to the most recent reports over 11,000 people have been declared dead. The US has responded, offering to help Turkey however it can.
White House "profoundly concerned" by reports of earthquake in Turkey, Syria; 1,500 dead https://t.co/oQRFL0R8Um pic.twitter.com/bTZzruoq2z

— The Hill (@thehill) February 6, 2023
The earthquake's epicenter occurred in the Turkish province of Kahramanmaraş, but the AP News (AP) reported that people could feel tremors from as far away as Cairo, Egypt. The area is home to roughly 4 million Syrian refugees, already displaced by a Russian-fueled civil war. Rescue efforts have been pushing through freezing temperatures, and regional conflicts have also complicated issues.
Jake Sullivan, the White House's national security advisor, tweeted on February 5 that the United States was ready to offer "any & all needed assistance" to affected areas. He expressed the country's profound concern over the tragedy and added that US officials were keeping close tabs on recovery efforts.
Several other NATO members have made similar offers, and the European Union's EU Civil Protection Mechanism has already sent rescue units from Romania and the Netherlands to help. Taiwan, Egypt, and even Russia and war-torn Ukraine have also offered assistance to affected regions. Nearly 2,800 search and rescue teams continue sifting through debris in hopes of recovering more survivors.
The earthquake occurred on one of several major fault lines running through Turkey, making the region no stranger to heavy tremors. The AP noted a similarly devastating event north of this one took about 18,000 lives in 1999. A separate, 7.5 magnitude earthquake hit about 60 miles away a few hours after this most recent disaster. Over 50 strong aftershocks ranging in magnitude have also shaken the area, according to NPR.
The US, however, has faced some criticism over its sanctions on Syria. These sanctions, along with those from other countries, have made it difficult for Syria to call upon outside aid.
Copyright 2023, USNewsBreak.com