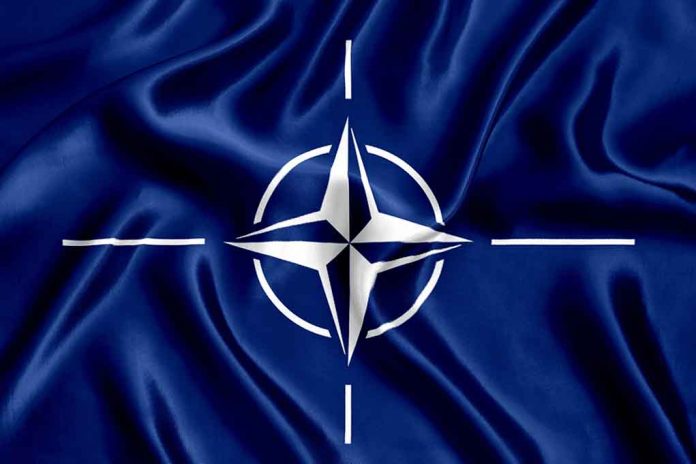 (USNewsBreak.com) – Since Russia invaded Ukraine at the beginning of 2022, there have been talks about Ukraine becoming part of NATO, one of the very things Moscow was trying to prevent. Back in 2008, NATO was moving toward Ukraine becoming a member country with the support of the US, but since then, the sentiment has cooled, according to a new report.
The subject of Ukraine joining the alliance recently came up at a meeting in Brussels. All members are prepared to negotiate but seem to have already concluded that this isn't the right time for Kyiv to become part of the Western alliance.
The U.S. reportedly has cooled on a road map to NATO membership for Ukraine, even though Ukraine Foreign Minister Dmytro Kuleba said earlier this week his country was aiming at "becoming a full member of NATO." https://t.co/UHhdnKmQdW

— NEWSMAX (@NEWSMAX) April 7, 2023
One of the main reasons for the hesitation centers around the fact that Ukraine is still in the midst of a war. While there is some support for offering Ukraine a "political path" to joining, the United States is not on board, according to people familiar with the discussions. The US would rather countries focus on supplying aid to Kyiv, saying that focusing on the future would detract from this mission.
Additionally, Washington is worried that bringing Ukraine into NATO at this time would further fuel Russia's propaganda machine and could escalate the war to include the use of nuclear weapons. However, Secretary of State Antony Blinken said the US position is steadfast and that the path to membership for Ukraine "remain[s] open."
Another debate among NATO members is whether the Vilnius summit, which is to take place this July, should include Ukraine or if there should be another meeting to focus on the country's intent to join. President Volodymyr Zelenskyy has made it clear he will only attend if his nation's partnership — whether full partnership or security guarantees in lieu of one — is on the agenda.
The White House made its current stance clear that it is "focusing on making sure that the Ukrainian people have what they need to fight for their freedom" during an April 6 press briefing.
Copyright 2023, USNewsBreak.com