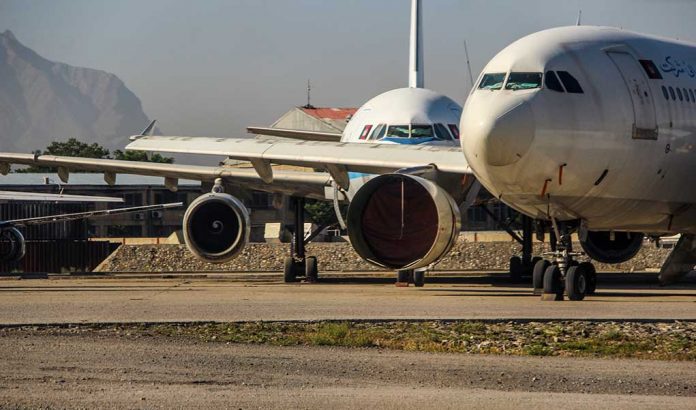 (USNewsBreak.com) – The August 31 deadline for leaving Afghanistan is now officially in the past. Unfortunately, a significant number of Americans remain behind enemy lines. Some analysts worry this situation could trigger the Taliban to take hostages, using them to further their goals. Still, American leaders aren't ready to give up on our trapped citizens just yet.
In the weeks leading up to the deadline, the official statement was that citizens wanting to leave the country would have help getting out. Still, the administration isn't confident about the actual number of people left behind. Secretary Antony Blinken says those numbers likely fall somewhere between 100 and 200 people.
There should be no uncertainty when it comes to getting Americans out of Afghanistan. No one left behind means no one. We must bring up the bill by @RepGallagher to require this Administration make a plan for the safe evacuation of every American.https://t.co/853uU9D0hg

— Judge Carter (@JudgeCarter) August 31, 2021
The last five flights leaving the Middle Eastern nation flew without any American passengers at all. General Frank McKenzie said citizens were unable to make it to Hamid Karzai International Airport to board the flight out.
US leaders must find other ways to rescue citizens and allies left behind. Yet, even McKenzie himself admits it won't be an easy task. Working through diplomatic channels, and ultimately, reaching the airport, will be extremely difficult with the threat of terrorist attacks so high.
The Biden Administration is ultimately relying on the Taliban to cooperate and assist them with these efforts. Can leaders really depend on a terrorist organization in this fashion?
The president already promised to extract US citizens stuck in Afghanistan. Yet, he's already broken a prior vow to maintain a presence in the Middle Eastern nation until all citizens and allies are safe. Many are wondering if they can believe the administration now, especially with so many obstacles in the way.
Copyright 2021, USNewsBreak.com