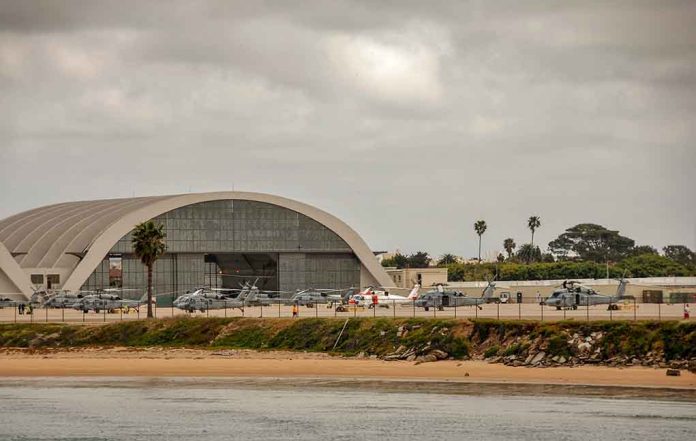 (USNewsBreak.com) – The United States military works with other countries' forces to promote global security. Having bases in various regions of the world helps to ensure the US can quickly respond to any emerging threats. In a recent move, the Department of Defense just strengthened ties with the Philippines.
On Thursday, February 2, the Department of Defense announced it had worked with officials in the Philippines to expand US military presence. Defense Secretary Lloyd Austin met with President Ferdinand Marcos and the country's Secretary of National Defense, Carlito Galvez, at the Malacanang Palace this week and reiterated the importance of the alliance between the two nations.
Among the topics of discussion were the military capabilities between the two and the increasing possibility of China as a real threat to global security. In 2014, the nations signed the Enhanced Defense Cooperation Agreement (EDCA), which promotes "combined training exercises, and interoperability" between the nations' forces. Within two years, officials established five Philippine bases for the US military's use. With this recent agreement expansion, the country will give US troops access to four more.
The U.S. reached an agreement that gives it access to four more military bases in the Philippines, broadening Washington's efforts to counter China's influence https://t.co/V805FqJ9Zq

— WSJ Politics (@WSJPolitics) February 2, 2023
By adding these new locations, the Defense Department says the US will be able to provide "more rapid support for humanitarian and climate-related disasters" in the country as well as "respond to other shared challenges." The US currently has $82 million invested in the original five EDCA sites and is committed to working with Philippine officials to establish additional investments. The additional locations are said to be in such proximity that the US can counter Chinese efforts to attack Taiwan.
Austin says there will be no permanent placement of troops in the regions despite their access to the bases, as that would be a violation of the Philippines Constitution, according to The New York Times. The last of the US forces stationed in the country left in the 1990s.
Copyright 2023, USNewsBreak.com