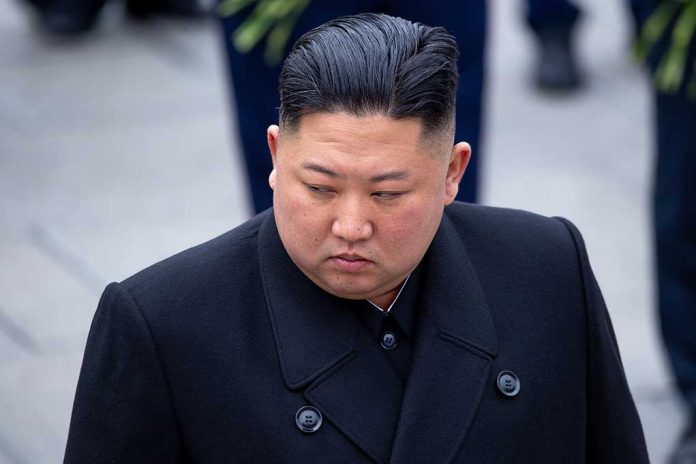 (USNewsBreak.com) – North Korea is an identified threat to world peace. The country's leader is not amicable to following international agreements and chooses to flaunt the nation's military strength. US leaders recently instituted major sanctions that seek to put a permanent end to Kim Jong-un's showboating by punishing anyone who helps North Korea further its goals.
The US Treasury Department accuses five North Korean officials of providing funding and other goods to the Second Academy of Natural Sciences, which partners with the country's military. The unnamed individuals allegedly sourced technology and equipment capable of launching hypersonic missiles. It later handed the clandestine items off to the Second Academy.
Four of the sanctioned individuals are stationed in China, while the last is based in Russia.
The officials are accused of helping to provide equipment and technology for the country's missile program. https://t.co/r1DUFW4FMb

— Newsweek (@Newsweek) January 13, 2022
Under the sanctions, officials have the right to freeze any US-based asset. The individuals can no longer do business with any American business, individual, or entity. Any company that engages with them risks facing similar sanctions.
US officials are planning to take additional steps to punish North Korea's testing of hypersonic missiles. Another man from North Korea, a man from Russia, and a Russian company also stand accused of supporting the missile project and will be sanctioned by the US.
On January 12, North Korea ran hypersonic missile testing for the second time in less than seven days. The country also reportedly fired off a few short-range ballistic missiles on Friday. Intelligence experts believe such testing proves the country fully intends to violate international requests to denuclearize and maintain peace.
Copyright 2022, USNewsBreak.com