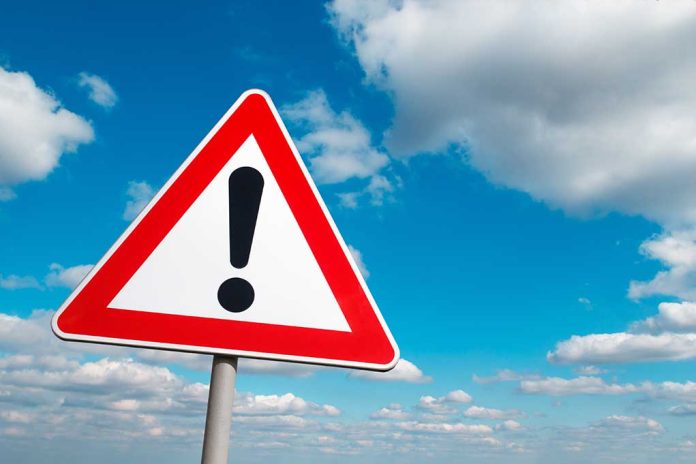 (USNewsBreak.com) – The tense situation between the United States and China saw additional strain when the Asian country allegedly launched hypersonic missiles in an August test. The incident caught US intelligence off guard, leading to worries over how ready we are to take on China if the nation becomes a more significant threat.
One US House of Representatives member suggested America is in a new Cold War with the communist country and needs to step up to the challenge. If we fail, we could lose everything.
The New Cold War
Representative Mike Gallagher (R-WI) released a statement on October 17 in response to reports of the missile tests, saying they were a sign we need to act now. He said the United States has been complacent, allowing the People's Liberation Army to grow to great strengths and abilities.
He also says the army uses US technology to create weapons that pose the threat of a mainland attack. Furthermore, the representative blames leaders for not standing up to the ruling communist party and asserts joint ventures on military strategies must end, adding that the US government must also stop investment money flowing into the nation. He challenges all American entities doing business with China to choose sides. According to Gallagher, if the US fails to act now, we will lose this "New Cold War" within 10 years.
Cracks Are Appearing
The claims by Representative Gallagher may seem outrageous, but a recent report indicates that intelligence sources admitted the missile tests surprised them. According to an article from The Financial Times, they had no idea the Chinese military had advanced so much and had the ability to launch long-range missiles.
The specific concern over hypersonic missiles is that these devices fly lower and faster than others, which makes them hard to stop. A retired US military leader, Admiral James "Sandy" Winnefeld, said the alleged testing of these weapons showed that China could be a direct threat to the American people.
China's Response
On October 18, a spokesperson for the Chinese Foreign Ministry, Zhao Lijian, stated there were no missile tests. Zhao claimed it was a routine practice run of a space vehicle. The country continues to deny all reports of military equipment exercises.
It's still unclear how much truth there is to the recent reports of hypersonic missile testing in China. However, a report from CBS News points out that if these reports were correct, then China is ahead of the United States with its hypersonic weapon technology. In that case, is the only solution to push for US leaders to begin taking the threat more seriously?
Copyright 2021, USNewsBreak.com