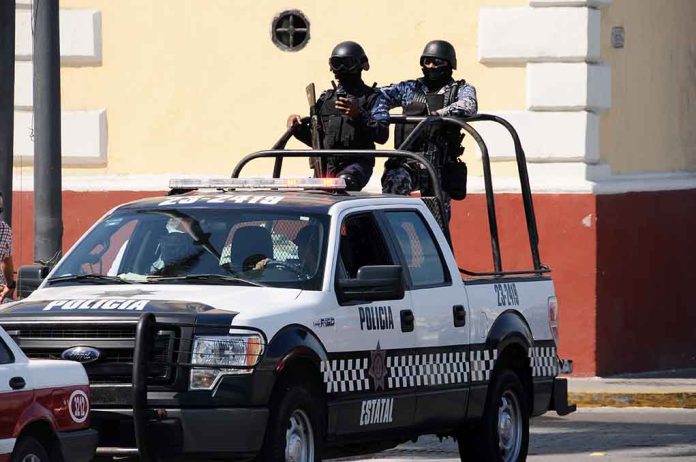 (USNewsBreak.com) – According to an article from the New York Post, two Americans were victims of a cockfight massacre in Zinapecuaro, Mexico. Melissa Silva, a mother of four, suffered fatal gunshot wounds. Her teenage sister, Arleth Silva, remains in critical condition in a Mexican hospital with injuries to her lungs and legs. In total, 20 people died in the incident.
Mother-of-four among 20 dead in Mexico cockfight massacre https://t.co/3lRR3dJ3NU pic.twitter.com/oQGpilwTaN

— New York Post (@nypost) March 31, 2022
Authorities believe the suspects planned the attack, which occurred around 10:30 p.m. on March 27. They blocked off the area with a bus and entered the site in a stolen snack food company truck. Once the men, outfitted in military uniforms, exited the vehicle, they began shooting. Investigators found over 100 shells from assault rifles at the scene.
Officials attribute the attack to cartel members as there has been fighting among the groups recently. This region of Mexico is known for turf battles between local groups and the Jalisco New Generation Cartel.
Family members of the Silva sisters told ABC 7 that Melissa and Arleth were vacationing in the area with their parents. Their mother heard the commotion and came upon the scene to discover her daughters. Both women are from Chicago, where Arleth is a student at Wheaton Warrenville South, but Melissa lived in California with her children. The family started a GoFundMe account to help with funeral and medical expenses.
Copyright 2022, USNewsBreak.com