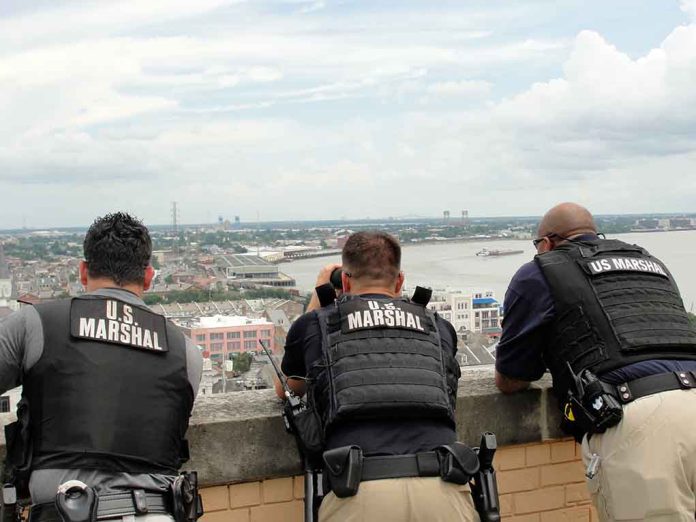 Justices In DANGER?! U.S. Marshals Step In
(USNewsBreak.com) – On May 2, Politico released an exclusive report regarding an opinion draft that the US Supreme Court may overturn "Roe v. Wade" this summer. The news sent shockwaves through the pro-choice movement, leading to various protests throughout the country. According to CBS, there have been concerns about the potential for violence, which resulted in the US Marshals Service (USMS) announcing it will assist the Marshal of the Supreme Court with protecting the justices.
U.S. Marshals assisting in security of Supreme Court after leak of draft abortion opinion https://t.co/l8fGk3b8nd

— CBS Mornings (@CBSMornings) May 10, 2022
While the USMS hasn't given any details about its mission, it did say this response is due to the leak of the draft opinion. CBS reported various state law enforcement agencies have also issued bulletins about the increased risk for violence.
Abortion rights protests have sprung up across the country. People have been outside the homes of Chief Justice John Roberts, who confirmed the draft opinion was legitimate, conservative Justice and Trump nominee Brett Kavanaugh, and the author of the opinion, Justice Samuel Alito.
Senators Chris Coons (D-DE) and John Cornyn (R-TX) introduced a bill to increase security for the justices and their families on May 5. They expressed concern in light of the increasing tensions over the leaked opinion about potential safety risks. The Supreme Court Police Parity Act of 2022 passed quickly on May 9.
Copyright 2022, USNewsBreak.com