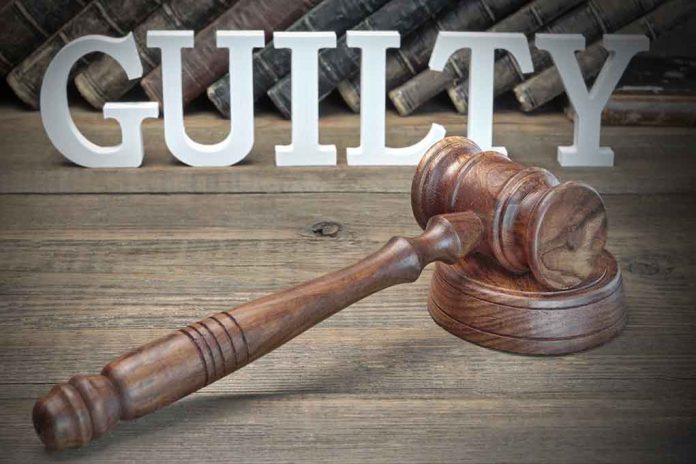 3 Men Found Guilty of Assisting in Plan To Kidnap Governor
(USNewsBreak.com) – Three men associated with the kidnapping attempt on Michigan Governor Gretchen Whitmer (D) received guilty verdicts from a jury on October 26. The court found that Pete Musico, Joe Morrison, and Paul Bellar provided support to a terrorist group. The three also received convictions on gun and gang charges.
The men were found guilty of providing "material support" for a terrorist act as members of a paramilitary group, the Wolverine Watchmen https://t.co/sdGOtz7suN

— TIME (@TIME) October 26, 2022
Morrison, Musico, and Bellar had been associated with the Wolverine Watchmen, a militia group that plotted to kidnap the governor because of political differences. According to AP News, prosecution said the men participated in gun training and other actions within the organization. They painted a picture of a volatile situation, with Whitmer's COVID-19 protocols fueling members' anger against her. The attorneys also claimed the group pushed for a civil war and thought the kidnapping would help start it.
Defense attorneys said the men were not involved in the plot and had left the group before the planning. Their case hinged on showing none of the men participated in any activities related directly to the plan to abduct Whitmer.
The jury took an afternoon and a couple of hours in the morning to convict the men on all charges. The three will remain in custody until the December 15 sentencing.
ClickOnDetroit reported that there were 14 total arrests in this case. Two men pleaded guilty in a plea deal, and two were found guilty on conspiracy counts. Two other individuals received acquittals at trial.
Copyright 2022, USNewsBreak.com