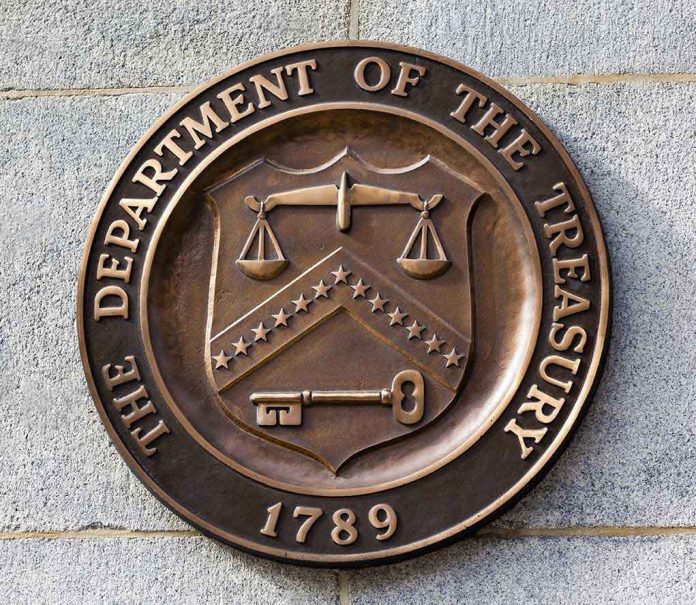 US Imposes New Set of Sanctions Against Iranian Officials
(USNewsBreak.com) – Iran has become strict about its laws concerning women and the hijab. If a female is in public and not wearing her head covering correctly, she will likely find herself in the custody of the morality police. That is what happened to Mahsa Amini. The young woman died while locked up, but officials say she had a heart attack. However, her family and others say officers beat her to death. Amid violent protests in Iran over the young woman's death, the US has just announced a new set of sanctions against the country.
Background on the Situation in Iran
On September 13, the morality police arrested 22-year-old Amini for hijab violations in Tehran. They claimed her headscarf was too loose and took her to the station. Three days later, she was dead.
In the 40 days since Amini's death, protests have been ongoing. Members of the movement, who strongly disagree with the formal ruling that the young woman died from a health issue, want to see officials held accountable for killing her. Time stated that Amini's family claimed she had bruising on her foot and other reports noted a skull fracture.
Leaders in the nation have fought back against those demonstrating for the cause. Police have clashed with protestors over the last month, and one human rights group estimated that over 200 people have been killed amid the unrest so far. The nation has also allegedly censored and restricted Internet access for Iranians.
The United States Responds
On October 26, in response to the ongoing unrest in Iran and the refusal of authorities to allow people to peacefully protest and speak out on behalf of Amini, the US State Department issued sanctions on 14 people and three Iranian entities. The agency noted the punishments were for repressing protestors, censoring citizens, and allowing abuse in prisons.
The State Department took a hard stance and announced it is standing with protestors in seeking justice for Amini. It also stressed the importance of seeking accountability for those responsible for her death.
The sanctions targeted six government prison officials for their participation in human rights abuse. Also included was the Province of Sistan governor, Hossein Modarres Khiabani, for his part in the violence against protestors.
Three Islamic Revolutionary Guard Corps commanders faced punishment for their protest responses. And two companies involved in censoring social media and monitoring the Internet use of citizens to control the content received sanctioning.
Isfahan Province commander and police chief, Mohammed Reza Mirheydary, is also under punishment for human rights abuses against protesters. In addition, the Bushehr Prison and its warden face penalties for the inhumane treatment of prisoners.
In the State Department's press release, Secretary of State Antony Blinken vowed to continue to impose sanctions as long as Iran's people lived under such oppressive rule.
Copyright 2022, USNewsBreak.com