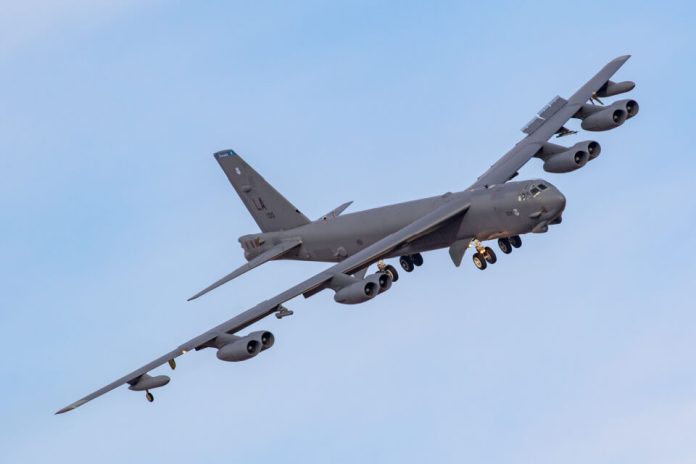 US Basing B-52 Bombers in Australia
(USNewsBreak.com) – The Department of Defense released the National Defense Strategy (NDS) on October 27, which outlined a focus on deterring and defending against aggression from China. The NDS clearly put a target on the Asian nation as the leading threat against the United States. So, when the Biden administration revealed it would send B-52 bombers to Australia as part of strengthening the presence in the South China Sea, the news came as no surprise.
U.S. officials view the B-52 as crucial to providing an effective deterrent against adversaries such as China and Russia https://t.co/SSDL3TKaj2

— The Wall Street Journal (@WSJ) November 1, 2022
The aircraft will have a home at an Australian air force base, where the US is building a parking apron. The space will be able to hold up to six of the bombers. According to The Wall Street Journal (WSJ), US Defense Department spokesman Lieutenant Colonel Martin Meiners said the alliance with Australia is an integral part of the military strategy in the region.
The Australia Broadcasting Corporation reported that Becca Wasser from the Centre for New American Security believes the move to put these aircraft in northern Australia, which are capable of carrying more weapons than any other jet, is a warning to Beijing. It sends the message that the US is ready to react to regional aggression, especially toward Taiwan.
The announcement, as reported by WSJ, put China on the defensive. Chinese Foreign Ministry spokesman Zhao Lijian said at a press briefing on October 31 that the decision would only escalate tensions. He noted it isn't a good idea for two countries to gang up against another and urged the US and Australia to seek peace instead.
Copyright 2022, USNewsBreak.com