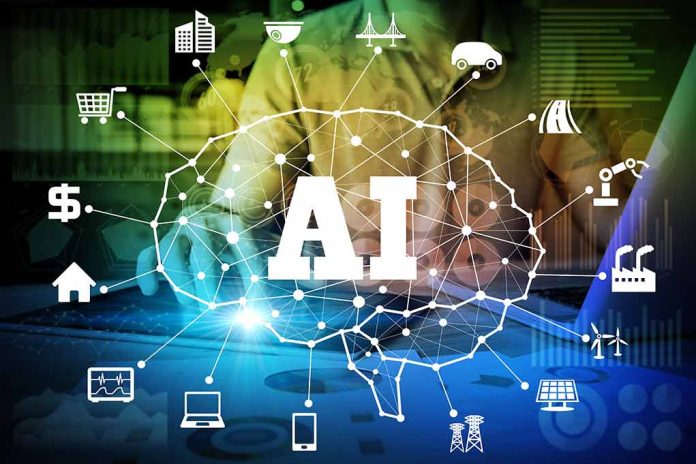 (USNewsBreak.com) – Artificial Intelligence (AI) and its many perceived impacts on society have received considerable discussion. The technology has already generated a bit of controversy, specifically as people fear it will lead to job losses and create other issues throughout multiple industries. However, others believe AI has a much more significant potential upside in making people's lives — and jobs — easier. One government agency is now taking advantage of the technology to improve its processes.
CIA Adopting ChatGPT-Like Tool
According to Bloomberg, the Central Intelligence Agency (CIA) is creating a tool mimicking ChatGPT to help its analysts sort information faster. Rather than shunning AI, the government is embracing it in hopes of competing with China, which is looking to become dominant in the field over the next several years.
Randy Nixon, the CIA's Open-Source Enterprise division director, said it's crucial to evolve, much like they have been doing over the past few decades, where they've continually progressed technologically "from newspapers and radio" to television, basic internet, big data, and beyond. By rolling out the tool, the agency hopes to speed up its timeline in processing the amount of publicly available data. Users will also reportedly be able to see the source and then use the chat feature to ask AI to provide answers with citations.
Nixon likened the process to pattern recognition, where the AI could group patterns of information together for analysts more quickly by gathering information from more diverse sources. It could help save valuable time and lives by helping analysts recognize threats sooner.
While the CIA is the agency rolling out the tool, it will make it available to 17 other intelligence community agencies, including the FBI, National Security Agency, and military intelligence agencies. The public and lawmakers wouldn't have access to the tool.
Is China an AI Threat?
China has established a mission to become the global leader in AI in just seven short years. Its government has worked toward establishing new rules on the technology and secured funding from foreign nations.
FBI Director Christopher Wray has pointed to the nation as a "double" threat in this regard. He's gone so far as to accuse China of spending "years stealing […] our innovation and massive troves of data […] perfect for training machine learning models," per The Register. Now, he believes the rival country is "in a position to close the cycle." The director thinks China will use the information it's gathered to further its hacking efforts.
Copyright 2023, USNewsBreak.com