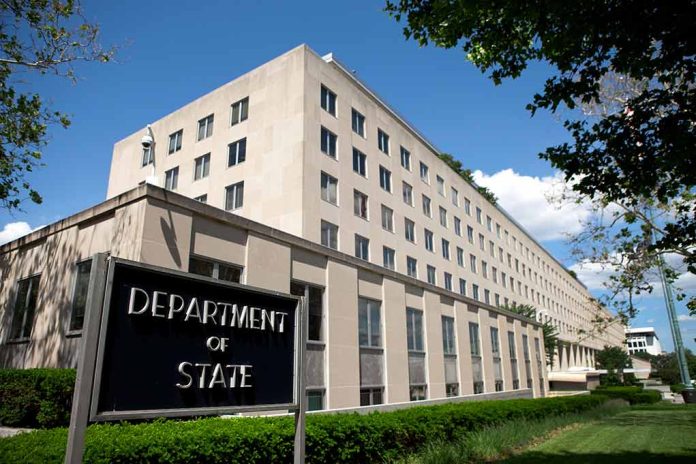 (USNewsBreak.com) – Concerns about China have arisen not just on behalf of the United States, but also for surrounding nations. The situation between China and Taiwan has remained tension as the communist country insists the island belongs to the mainland and pushes for reunification. Additionally, China is attempting to expand its influence outward, putting multiple nations in its crosshairs. Meanwhile, some other countries have been trying to up their defense systems, and the United States has now come to an agreement with one.
On Monday, May 22, Secretary of State Antony Blinken met with Papua New Guinea's Prime Minister James Marape. Blinken traveled in place of President Joe Biden, who was back in Washington, DC, working on debt ceiling discussions. While meeting in the capital of Port Moresby, the two countries signed a defense pact that would see the US provide military training and aid to Papua New Guinea. Blinken said the main goals of the Defense Cooperation Agreement were to address the issue of illegal fishing, provide disaster relief, and build up the country's defense capability.
US Secures Defense Pact With Papua New Guinea Amid China Concernshttps://t.co/peeLFShkdg

— Eddie Sammons (@EPS1991) May 23, 2023
In a press conference, Marape made clear that the United States didn't force the agreement on Papua New Guinea. It was a mutual cooperation between the two. He said the nation's "defence force needs to be stepped up and supported," and the US could help with that. Blinken said the countries are working together toward a common goal, a region "that is free and open, connected, prosperous, secure, and resilient."
Australia is happy with the move as well. Deputy Prime Minister Richard Marles said greater cooperation and "relationship with PNG is good news for [Australia]."
Both Blinken and Marape said the agreement had nothing to do with any outside countries, China included. In 2022, Beijing signed a security agreement with the Solomon Islands.
Now, the US will be able to operate defense bases in the region.
Copyright 2023, USNewsBreak.com