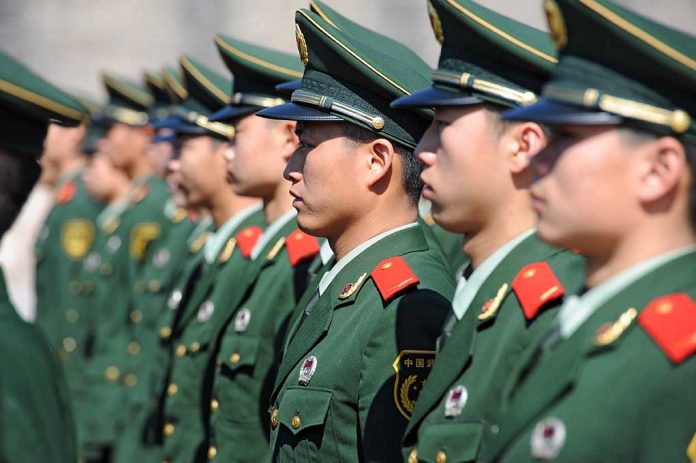 (USNewsBreak.com) – Since the beginning of May 2021, tensions between the United States and China have been simmering. It started with a scuffle over the waterways around Taiwan and escalated when President Joe Biden beefed up weapon stockpiles in Australia.
In a Senate Armed Services Committee (SASC) hearing on June 10, 2021, US Army General Mark Milley drew attention to the increase in military spending in China and the need for concern over this action.
Top U.S. general warns China's military is growing – https://t.co/yWWWyTnc5K #OANN

— One America News (@OANN) June 12, 2021
Milley noted the military spending of China and Russia together equals more than half of the US spending. He urged a need to maintain a competitive edge over China.
Milley's suggestions follow remarks from another top military leader, ret. Admiral Philip Davidson, who headed the US Indo-Pacific Command until April 31 of this year. Davidson said the situation in the area is becoming "more unfavorable" to the US and its allies. Therefore, according to Davidson, the US must make it clear to Beijing that using force against the American military would create too much risk.
The bottom line is a push for more military spending, which Milley said is the only way to maintain the US edge against forces like China, Russia, and hostile Middle Eastern countries like Iran. Specifically, he noted the need for technological advances to combat developments in other countries and keep the US a military leader worldwide.
Copyright 2021, USNewsBreak.com