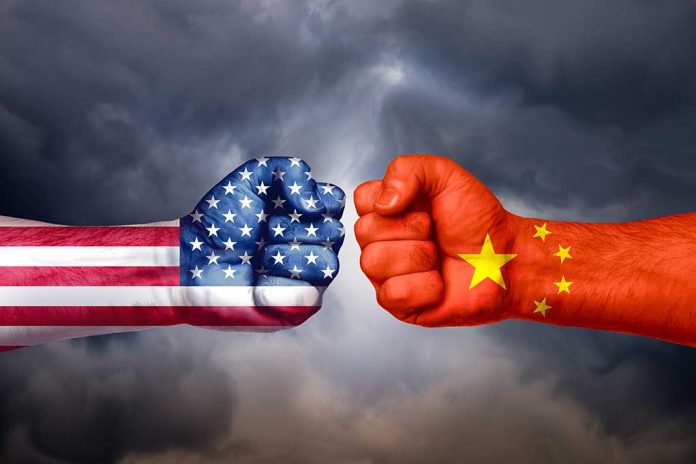 (USNewsBreak.com) – There's no mistaking the increasing tensions between the United States and China. The two have been at odds over Taiwan and its claims of sovereignty for quite some time, which has led to haughty exchanges between the two countries. A new memo sent out to the Air Mobility Command seems to indicate that a conflict could be in the near future.
The Memo
On January 27, NBC News reported it had obtained a copy of a memo sent out by General Mike Minihan, who heads the Air Mobility Command, a wing of the Air Force that consists of 50,000 service members responsible for refueling and transport. In the correspondence, Minihan tells his troops to get prepared for a battle that's likely to take place by 2025. His reasoning is that in 2024, America and Taiwan will be in the midst of their respective presidential elections, and while the US is "distracted," China's President Xi Jinping will see a perfect time to strike.
Minihan has outlined his goals for preparation and asked his air wing commanders to report on their efforts for the battle by the end of February. Among the requests in the memo, the general asks the service members under his command to assume more risk in training and ready themselves to deliver "100 off-the-shelf size and type UAVs from a single aircraft."
Minihan has a series of monthly directives outlined in the correspondence, which the Independent reported the general as saying they are "not up for negotiation." One includes an order for March to visit with legal professionals and to get their personal records up to date.
Differing Opinions
NBC News reported that Defense Secretary Lloyd Austin disagrees with Minihan's assessment of the situation. He concedes that there has been "some very provocative behavior" from the Asian country, but as far as an imminent invasion goes, he believes it's not going to happen anytime soon.
Brig Gen. Patrick Ryder agrees with Lloyd's sentiment, according to The Washington Post, saying the United States continues to work with allies to "preserve a peaceful, free and open Indo-Pacific."
China has been adamant that Taiwan remains part of the mainland under its "One-China" policy. When then-Speaker of the House Nancy Pelosi (D-CA) visited the island nation last year, her move sparked aggression, prompting China's military to fly into Taiwan's defense zone. Speaker Kevin McCarthy (R-CA) is expected to visit this year, as well, as the US commits to unwavering support for Taiwan despite China's continued military drills in the area.
Copyright 2023, USNewsBreak.com