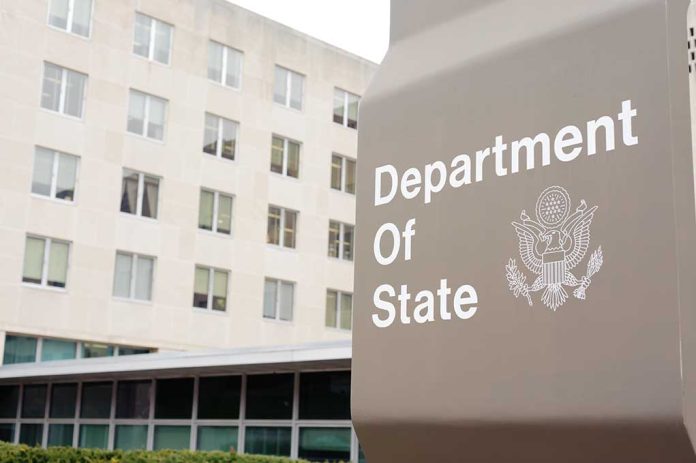 (USNewsBreak.com) – In the fiscal year 2022, the United States government resettled 25,465 refugees. They are people from other nations who've fled to the US because of upheaval or other circumstances that made it impossible to live in their home countries. Refugees go through a thorough security vetting process before they're approved for resettlement. Now, the government is launching a new way to integrate them into the country, and it involves the participation of ordinary American citizens.
On Thursday, January 19, the US Department of State announced the launch of Welcome Corps, a program designed to involve private citizens in the refugee resettlement process.
Everyday Americans will be able to help refugees adjust to life in the U.S. in a program being launched by the State Department. The goal is to give private citizens a role in resettling the thousands of refugees who come to America every year. https://t.co/YsRX3o51DN

— The Associated Press (@AP) January 19, 2023
The government hopes to make use of 10,000 Americans during the program's first year to help 5,000 refugees through a new sponsorship program. Citizens wishing to sponsor a refugee must each form a private sponsor group (PSG) of at least five people. They must live in or near the same community and commit to providing friendly and financial help during the transition for a minimum of 90 days. There are no geographic restrictions within the US.
PSGs will be responsible for raising funds to financially support refugees, including an initial $2,275 in cash. The group's members must also have a plan for continued support and pass a background check.
Welcome Corps is expected to roll out in two phases this year. The first, which will take place between January and June, involves matching refugees approved under the US Refugee Admissions Program (USRAP) to PSGs. Then, at some point mid-year, the second phase will roll out, allowing Americans to refer refugees to the USRAP.
Individuals going through the resettlement process during the first six months of 2023 will be coming from Sub-Saharan Africa. The Welcome Corps website offers information sessions for anyone wanting to learn more about or possibly participate in the program.
Copyright 2023, USNewsBreak.com