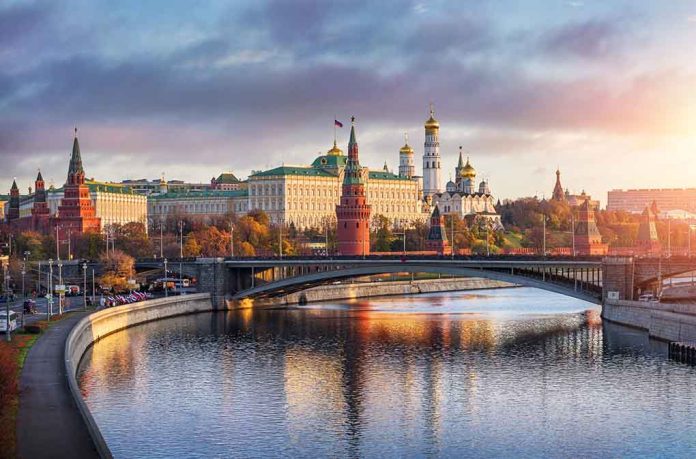 (USNewsBreak.com) – Paul Whelan, a former US Marine who fell into Russian custody in 2018, was convicted of espionage in 2020 and sentenced to 16 years in prison. His name has come up several times during the United States' negotiated prisoner swaps, but he still remains behind bars. Whelan and his family have previously expressed concern that the US isn't doing enough to secure his release, but the White House insists Russia is treating his case differently. Recently, a US Ambassador traveled to meet with him.
On Thursday, May 4, US Ambassador to Russia Lynne Tracy met with Whelan in the Mordovia prison where he's being held. There were no further details on the meeting between the two, which was their first. However, the embassy did tweet that the US was working to get Whelan home.
Today, Ambassador Tracy visited #PaulWhelan at IK17 prison in Mordovia. Paul has been wrongfully detained in Russia for more than 4 years, and his release remains an absolute priority. The U.S. government will continue to engage Russian authorities on his case so Paul can come… pic.twitter.com/0DzL2falKk

— Посольство США в РФ/ U.S. Embassy Russia (@USEmbRu) May 4, 2023
Prior to the in-person meeting, Whelan and Tracy had spoken by phone in late April. The detainee's twin brother, David Whelan, communicated with the media in an email outlining his sibling's concerns about being left out of negotiations. According to David, Paul's "resilience is shaken," and he "seems rattled like never before." David also revealed to Axios that the conditions at the prison "continue to deteriorate." The camp reportedly is withholding vital medical care and nutrition from its inmates. Russian authorities accused Whelan of holding a flash drive with classified Russian information on it — a claim that he denies.
Russia also recently took Evan Gershkovich, a journalist for The Wall Street Journal, into custody, and the move has sparked outrage. The House leaders, Kevin McCarthy (R-CA) and Hakeem Jeffries (D-NY), issued a rare bipartisan statement calling for Gershkovich's and Whelan's release. They called the Kremlin's holding of the journalist "part of a disturbing practice by Putin's Russia of kidnapping American citizens."
The US maintains that Whelan and Gershkovich have both been "wrongfully detained," a term that implies no criminal reason, only political motivation.
Copyright 2023, USNewsBreak.com