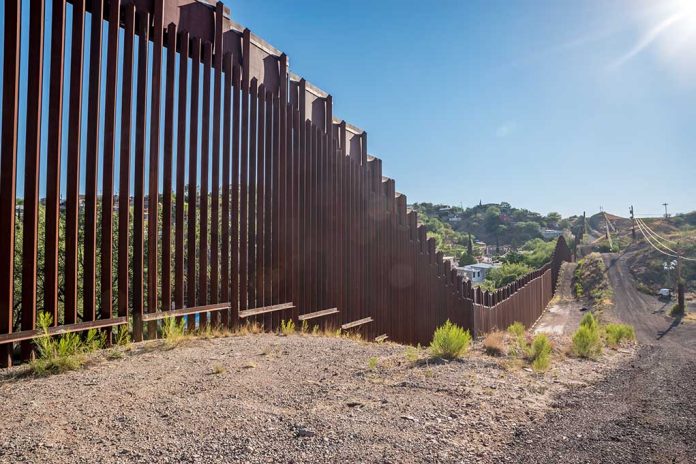 (USNewsBreak.com) – Customs and Border Patrol (CBP) officers are tasked with a significant job at the US-Mexico border. Not only do they have to contend with the large number of immigrants trying to cross daily, but they also have to be on the lookout for wanted criminals. Recently, they detained and deported a man wanted for his apparent role in a nearly decade-old crime in Mexico.
Iguala Mass Abduction
On September 26, 2014, a large group of people was on their way back to Ayotzinapa from Iguala, where protests were underway against discriminatory practices. A portion — 43 male teaching students — never made it back to campus. They were reportedly accosted by municipal police, who opened fire on the buses transporting them. Officials say the vehicles were hijacked, justifying the shooting. Individuals who survived said the drivers were not under duress.
Out of the 43 men missing, police found charred bone fragments they traced back to the remains of three of them, including 19-year-old Alexander Mora.
There are many theories surrounding the men's disappearance. At the top of the list is that they attended a teacher training college with a history of supporting left-wing activism. Many locals suspect police turned the men over to drug cartels, which then did away with them.
The human rights investigation that ensued following the mass abduction led to numerous twists and turns. It's long been suspected that the military, police, and politicians were involved in the abduction. In 2022, eight years after the incident, a Mexican prosecutor secured approval to issue 83 arrest warrants. They charged police officers, military service members, and drug cartel members with various crimes, including forced disappearance, torture, organized crime, obstruction of justice, and homicide. Twenty-one of those arrests were later vacated.
Suspect in Kidnappings Captured
On December 14, 2022, a man was caught trying to climb over the border wall that separates the United States from Mexico. Authorities identified him as 41-year-old Alejandro Tenescalco-Mejia, a former police supervisor wanted in connection with the disappearances. He was held in US custody until January 18, when he was turned over to Mexican officials at the Santa Teresa Port of Entry, according to an Immigrations and Customs Enforcement news release.
El Paso Field Office Director Mary De Anda said the "cooperation between ICE and our Mexican counterparts" allowed them to hold a criminal "accountable" for their misdeeds. Police officials in Mexico have charged Tenescalco-Mejia with organized crime and kidnapping. They had previously offered $500,000 for his arrest.
He will now face a court in his home country. Law enforcement is still seeking dozens of suspects in connection with the crime.
Copyright 2023, USNewsBreak.com