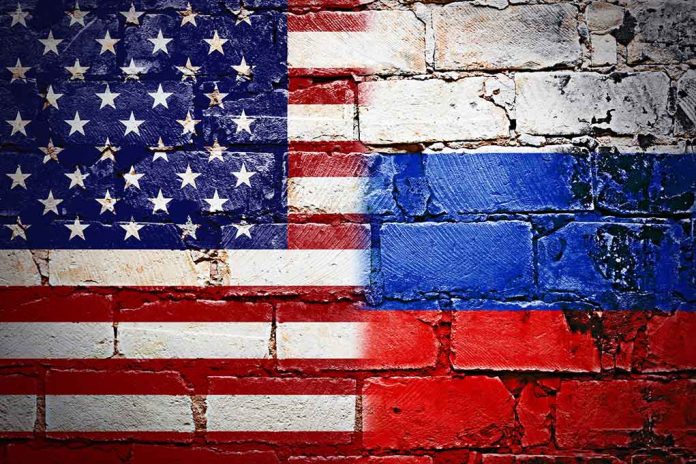 (USNewsBreak.com) – With the war between Ukraine and Russia in full force and showing no signs of stopping anytime soon, both sides are carrying out attacks hoping to take the victory. Many of these attacks occur by air, mainly in the form of missiles or drones. After an alleged incident in Moscow on Wednesday, May 3, the Kremlin has been quick to point the finger at both Ukraine and Washington. However, the US has denied the allegations.
Russia claims U.S. is behind alleged Ukrainian drone attack on the Kremlin https://t.co/Oe4AqLDMgS

— MSN (@MSN) May 4, 2023
Overnight Wednesday, two drones reportedly attacked the Kremlin, according to a statement on its website. It said the government viewed the incident as "a planned terrorist attack and an assassination attempt" on Russian President Vladimir Putin. It also made a veiled threat, promising it would "take countermeasures wherever and whenever it deems appropriate."
NBC News was able to view two unverified videos of the alleged attack, showing a bright light exploding over and causing a small fire in the governmental building.
On the same day, Russia blamed the war-torn country of Ukraine for the incident. Ukrainian President Volodymyr Zelenskyy was quick to deny the accusations, saying his country's military was focusing more inward, defending its own interests and acknowledging he doesn't have the weapons to carry out such an attack. Kyiv indicated it could be a Russian plot to justify a new attack on Ukraine.
Thursday, Russia also made allegations against Washington, DC. Dmitry Peskov, Putin's spokesman, went further, saying Washington has orchestrated many of Ukraine's attacks on Russia by selecting targets and providing the means of attack.
The White House quickly denied these accusations. John Kirby, National Security Council spokesman, told CNN the US "neither encouraged nor [does it] enable Ukraine to strike outside Ukraine's borders," according to The Hill. Kirby reported Russia has continued a maelstrom of attacks on its neighbor, killing dozens.
Copyright 2023, USNewsBreak.com