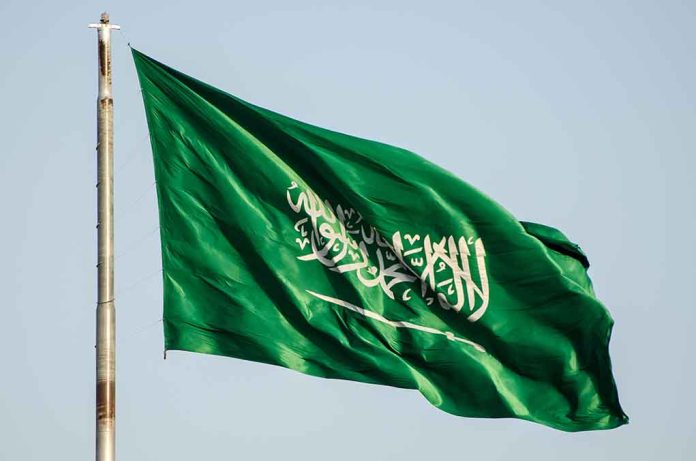 (USNewsBreak.com) – Americans have the benefit of the First Amendment, which gives the right to freedom of speech even when a person's words are critical of the government. People in some other countries don't enjoy that kind of privilege, and they can suffer harsh consequences if they broach sensitive subjects. Such is the case in Saad Almadi, where a Saudi-American dual citizen found himself behind bars after he traveled to his home country in 2021. He spent more than a year in prison and according to recent reports, has since been released.
Almadi's plight began in 2021, when he went home to Saudi Arabia to sell some real estate. He was arrested for posts he had made on Twitter, which authorities said criticized the Saudi government. They also accused Almadi of "adopt[ing] a terrorist agenda by defaming symbols of the state" after they found an altered picture of Prince Mohammed on his cell phone.
The dual citizen, who moved to the United States in the 1970s, was then tried and sentenced to 16 years. When he appealed, his representative failed to show up for the hearing, and he was re-sentenced, this time to 19 years. However, on Monday, March 20, Almadi called up his son to let him know he'd been freed. Yet, his battle isn't over. Almadi isn't allowed to leave the country to return to the US because of a travel ban. Vendant Patel, a State Department spokesperson, refused to comment on the restrictions, saying every country has "its own sovereign laws and each case is different," according to the AP News.
Saudis release Saad Almadi — who was sentenced to 19 years for critical tweets https://t.co/4lW7pxt2Oq pic.twitter.com/lL0NQ2Yfoh

— New York Post (@nypost) March 21, 2023
Ibrahim Almadi, Saad's son, had pleaded with the Biden Administration to get his father released. He expressed frustration a few months ago, when all roads seemed to lead nowhere.
While the battle to get the elder Almadi free is over, his son Ibrahim is determined to get him back stateside.
Copyright 2023, USNewsBreak.com