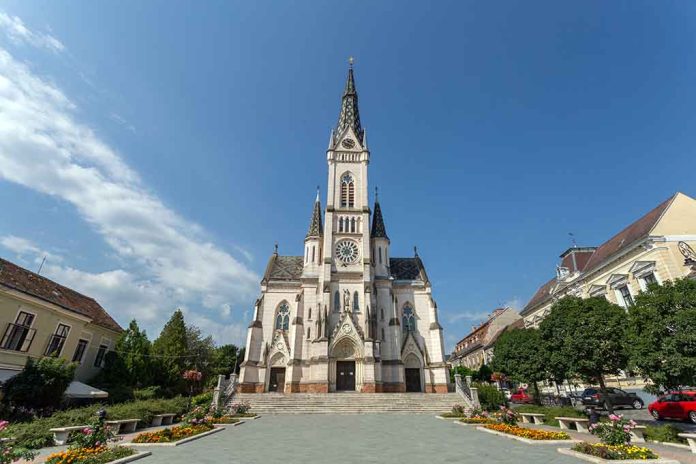 US Conference of Catholic Bishops Chooses Its President
(USNewsBreak.com) – A lively election for the presidency of the United States Conference of Catholic Bishops (USCCB) ended with Archbishop Timothy P. Broglio as the victor on November 15. He took the position after a runoff vote because the previous two rounds had failed to get the simple majority required for a winner. He will take over for Archbishop Jose H. Gomez at the end of his term.
US Catholic bishops elect Timothy Broglio as new president https://t.co/r9Nj4NKaUM

— WOKV News (@WOKVNews) November 15, 2022
Broglio, who is the organization's current secretary, will serve in his new position for three years. He won with a 138-99 vote during the Fall Plenary Assembly in Baltimore, Maryland. The Ohio native faced off against Archbishop William E. Lori, who ended up winning the vice presidency. In his new role, the archbishop will serve as the USCCB chief executive. He will oversee all meetings regarding the committee as well as the Plenary Assemblies of the Conference.
Broglio, whose title until this point had been archbishop for the Archdiocese for the Military Services USA, speaks fluent Italian, Spanish, and French and has served in positions within the church in various locations around the world. He became a priest in 1977 and an archbishop in 2001.
Among his many high-ranking positions, the new USCCB president served as Secretary of State under Saint John Paul II. He has also held various chairman positions on USCCB committees and is the Chancellor of Catholic Distance University.
The USCCB is a group of bishops who oversee the church within the United States, including the US Virgin Islands. They handle various functions, such as organizing education and charity services, and serve as a ruling body to keep the organization running smoothly. They began as a war council in 1917 during World War I.
Copyright 2022, USNewsBreak.com