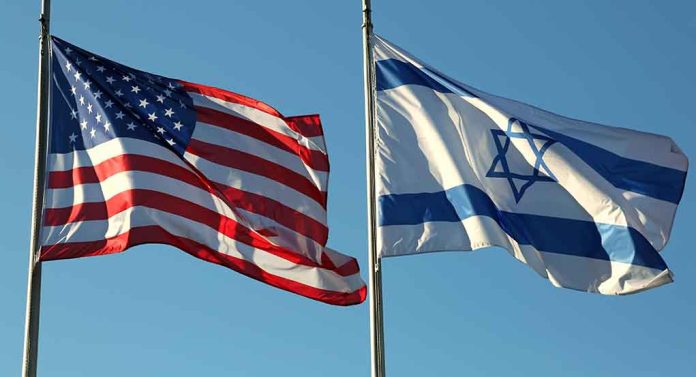 US Formalizes BOLD New Partnership – Look Who It's With
(USNewsBreak.com) – Cyberattacks are a real threat to countries around the globe. Because they have the ability to cripple whole industries, having a plan to combat them is essential. On August 25, the US Department of Treasury announced the joint Cyber Security Cooperation Memorandum of Understanding (MoU) with the Israeli Ministry of Finance. Both nations will work together to keep cybercriminals from wreaking havoc.
US, Israel formalize bilateral cyber partnership https://t.co/2CW1UQGvJR pic.twitter.com/GRaZERy1cJ

— The Hill (@thehill) August 25, 2022
Israel and the United States plan to exchange intelligence data to stop attacks and strengthen their existing partnership. They will assist each other with training by conveying methods, plans, and technology. In addition, the countries reportedly plan to work together on exercises to figure out their approaches to threats. That stage will first occur later in 2022 and focus on protecting financial institutions.
The MoU was a logical next step after Deputy Secretary of the Treasury Wally Adeyemo's visit in November 2021. The official worked with leaders in Israel to set up a task force for fighting financial sector cyberattacks. He also created the basis for the partnership to work toward stronger cybersecurity in both countries.
One primary concern pushing the MoU forward is ransomware, especially from shared adversary Iran. One report from CNN said Israel and the US have already shared some intelligence on multiple attacks — one allegedly by Russian hackers and one supposedly by those from Iran.
Do you think the agreement between the US and Israel will help protect against future cyber threats?
Copyright 2022, USNewsBreak.com