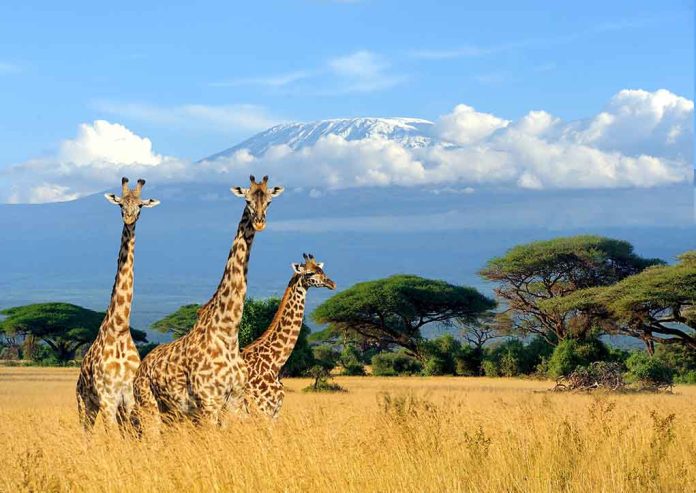 (USNewsBreak.com) – Treasury Secretary Janet Yellen went on a 10-day visit to Africa in an effort to build relations with the countries on the continent. She visited several nations and recently issued a press release announcing a joint initiative between the US and South Africa in the area of wildlife trafficking.
According to the statement, the task force has several purposes. In an effort to flag suspicious money transactions, the US Treasury's Financial Crimes Enforcement Network will collaborate with the South African Anti-Money Laundering Integrated Task Force. These two intelligence units will work together to support law enforcement agencies in both countries. The agencies will be responsible for investigating, pursuing, and recovering funds used to traffic wildlife.
The task force's third priority is to work with governmental bodies, the private sector, and law enforcement to help "improve controls to combat money laundering," related to both wildlife and drug trafficking.
U.S. Treasury Secretary Janet Yellen has used a tour of a wildlife park in South Africa to announce a joint initiative to combat wildlife trafficking and related criminal activities in both countrieshttps://t.co/0XFcIVfsL6

— Louisa Pearson (@louisa1000) January 26, 2023
The animals covered by the task force include rhinos, pangolins, elephants, and abalone, to name a few. Most of the poached creatures are trafficked to China, where their body parts are used in medicines. It's a billion-dollar industry and ranked as the fourth-largest in terms of organized crime in the world. Yellen said it's necessary to "follow the money" to help cut down on crime rings and save wildlife, according to Reuters.
The relationship between the United States and South Africa is historically complicated. While the US has worked hard to develop diplomatic relations with the country, Russia has a large influence because of its support in ending apartheid in the 1990s. Further complicating matters is the fact that not only has South Africa refused to denounce the Kremlin for its invasion of Ukraine, but it's also working militarily with Russia and China.
However, the willingness of the country to cooperate with the United States in this important endeavor shows that meaningful diplomatic relations still exist between the two nations.
Copyright 2023, USNewsBreak.com