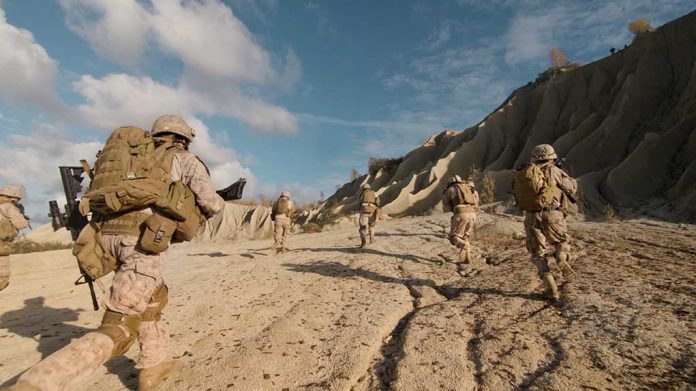 (USNewsBreak.com) – The US established a presence in Afghanistan shortly after 9/11. Bagram Airfield became a center of operations from which the troops avenged the devastating terrorist attacks and fought the Taliban. Our military has maintained that presence ever since, but is finally moving towards an end to the longest war in US history.
U.S. soldiers are slated to permanently depart Bagram Airfield no later than July 4, 2021. This is even earlier than the September 11 date set by President Joe Biden.
Associated Press: "It's imminent: After nearly 20 years US to leave Bagram" https://t.co/fXfJ6q6YOe

— Evan Kohlmann (@IntelTweet) June 29, 2021
While in the area, American troops essentially rebuilt Bagram. They helped remove terrorist groups and aided locals in growing the community to encompass about 30 square miles. Once the troops leave, Afghan military members will step in to replace them.
Locals fear the US military departure will bring about a new wave of issues. Bill Roggio of the Foundation for the Defense of Democracies says the Taliban will see it as a victory, and thus, will likely attempt a hostile coup. If they succeed, it will be a huge military gain. The base has much to offer the terrorist organization, including blast walls protecting the aircraft, a trauma hospital with operating theaters, a notorious prison and two runways.
District governor Darwaish Raufi also spoke of the impact on locals, pointing out that the base was a large source of employment for locals. He believes its dissolution will impact virtually everyone in the region.
The quick movement to withdraw troops is somewhat expected; there isn't really much left at Bagram Airfield in the first place. The previous two administrations already brought numbers down to about 3,500 troops. The Pentagon also values a swift withdrawal, believing it is what's best for troops and America as a whole.
Copyright 2021, USNewsBreak.com