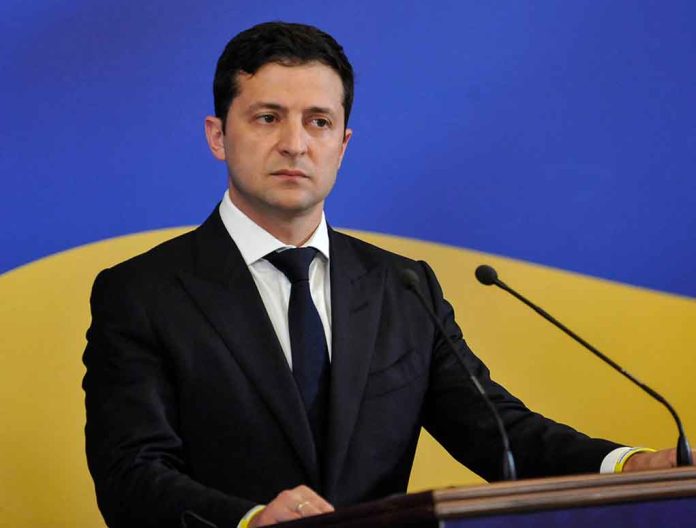 Zelenskyy SQUASHES Rumor Mill – Puts Speculation To Rest!
(USNewsBreak.com) – In the campaign against Ukraine, Russia has released various stories that have been disputed by the other nation and its allies. The latest rumor allegedly from cybercriminals in the European country is that Ukrainian President Volodymyr Zelenskyy is in the hospital for a serious condition and is unable to run the country. The leader took to Instagram in a video showing and telling people he is perfectly fine.
"I have never felt as strong as I am now. And bad news for all of you who spread such fake news. I am not alone, there are 40 million of us." https://t.co/6v84OT402J

— Newsweek (@Newsweek) July 21, 2022
Zelenskyy said he wanted to debunk the rumors coming from the Kremlin. The leader said he's clearly not suffering from any medical issues, adding he feels great. The president claimed the Russians are spreading fake news. He ended his appearance by reminding everyone that he isn't old, quipping that "44 is not 70."
Ukraine's State Special Communications Service investigated the incident. Officials said in a telegram post that hackers broadcast a message on radio claiming Zelenskyy became ill and was forced to transfer power to parliament head Ruslan Stefanchuk. According to The Kyiv Independent, cybersecurity expert Volodymyr Styran said the main goal of the hackers was to cause "political and military destabilization."
Reports have noted that people creating rumors and speculation about the health of leaders is not unheard of. Even Russian President Vladimir Putin has recently had to deny reports suggesting that he's ill. Other major figures such as President Joe Biden, former UK Prime Minister Boris Johnson, and North Korean leader Kim Jong Un have also dealt with health-related rumors in the past.
Copyright 2022, USNewsBreak.com